If you run any workloads on Google Cloud Platform (GCP), I'll bet you can identify with one of these scenarios:
You've got a multi-cloud strategy and recently migrated some data and workflows to GCP. Now it's time to get serious about securing it.
You use GCP but don't have a big enough team (or the right tech in place) to make sense of the regular barrage of GCP alerts and confusing river of logs.
You're playing catch up because your dev team is running a couple workflows on GCP that you recently learned about and now it's time to secure them.
That's why I'm excited to tell you that today we're officially launching 24×7 monitoring and response services for GCP. We now provide security support for three of the major cloud service providers (CSPs): Amazon Web Services (AWS), Microsoft Azure and GCP.
We've heard from our customers time and time again that they need a security partner that understands the nuances of each CSP and is willing to work with the customer's cloud strategy and the security services they already have. Whether that involves a single CSP, multiple CSPs or a hybrid approach, they need one place to go to help sort through multiple environments, third-party integrations and logs with weak signals.
That's where we come in.
Expel monitoring and response for GCP: How it works
Expel secures your GCP environment with 24×7 monitoring and response. Expel integrates with both Google's Security Command Center and Operations (formerly StackDriver). Expel turns logs that represent suspicious/potentially interesting activity into alerts for our analysts to look at.
Our Detection and Response engineering team spent the past six months researching various ways attackers can gain access, escalate privileges and steal data.  We also have the benefit of talking to customers, learning about the risks they perceive and applying the lessons we've learned  from monitoring Azure and AWS. Our research, customer conversations and experience with other CSPs all come together to form our approach to monitoring GCP.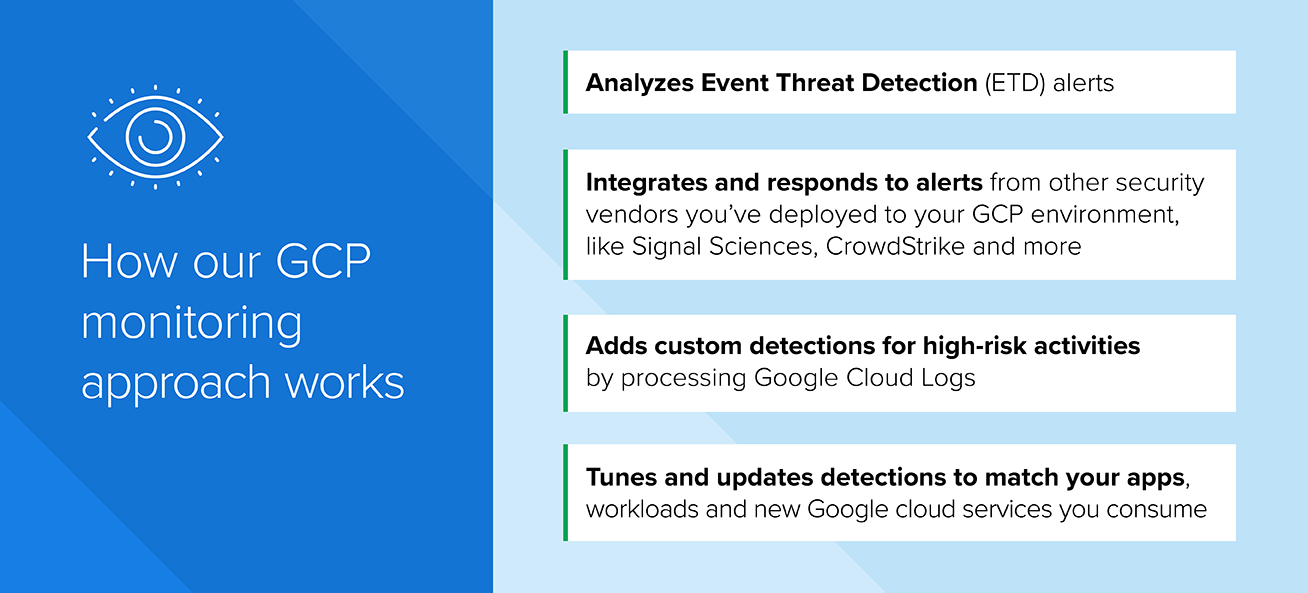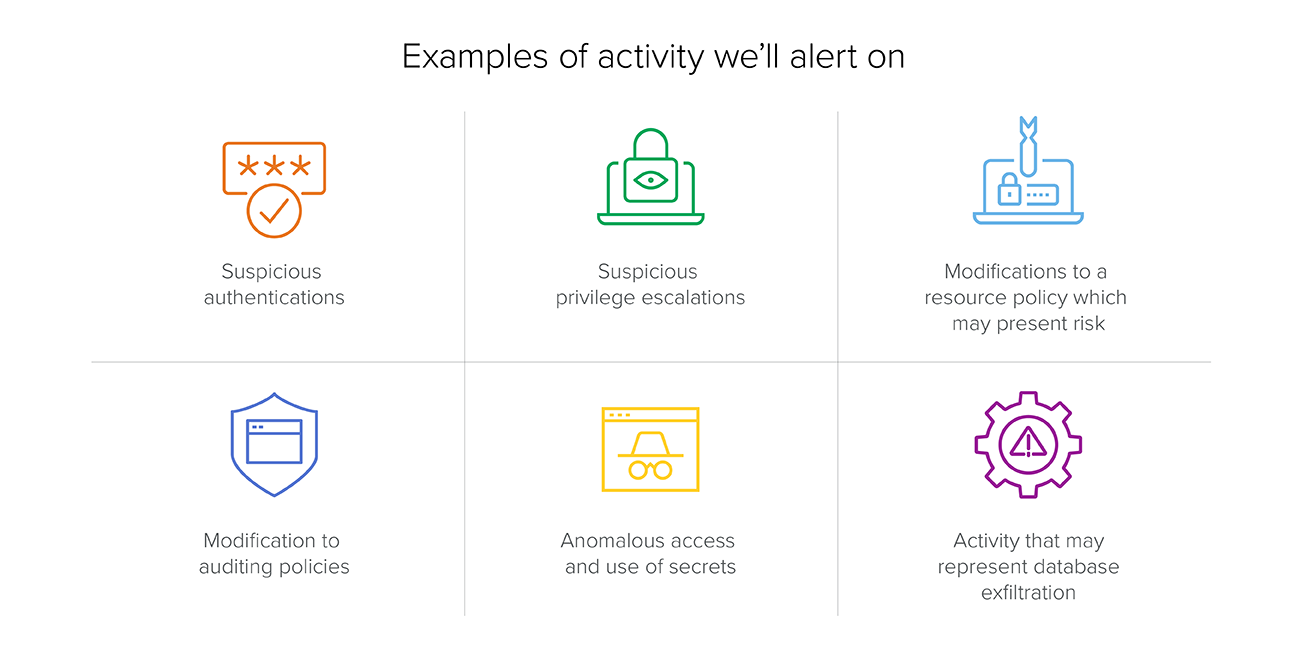 Need better cloud security? Let's chat.
Whether you're running workloads on a few cloud platforms or just testing the waters with one, this page on our website sheds more light on the cloud platforms we support, along with what we monitor and how we do it.
Want to learn more or talk to a real person? Send us a note.