Protect AWS
Monitor and secure your AWS environment with Expel MDR
Security for AWS … not log chasing
You've invested in AWS. It's incredibly powerful and useful to your strategy. But managing security in AWS is challenging. The logs you get just keep growing exponentially and all you ever seem to have is more questions.
Allocating a number of analysts to review these logs isn't a practical fix. It's costly and time consuming… and doesn't lead to you getting the answers you are looking for quickly enough.
You know that the faster you know about an incident, the faster you can respond. But with all the alerts and logs to sift through, how can you get there – fast?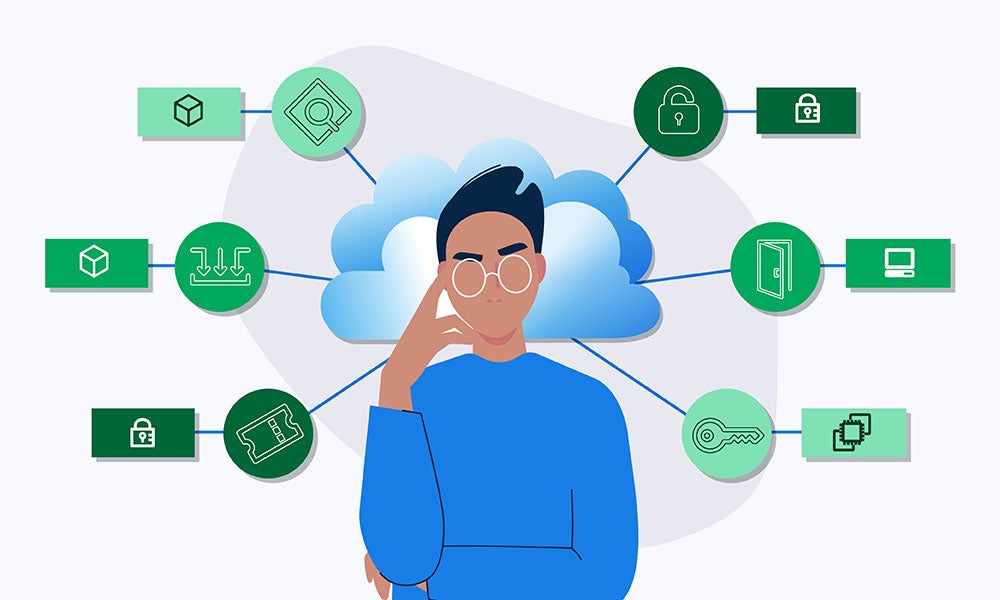 Expel MDR for AWS:
Results. Not more alerts to handle.
When it comes to AWS we can help.
Our detection approach understands AWS. We have learned from countless attacks and our years of expertise enables us to detect threats in your AWS environment, including understanding behaviors, configurations and privileges.
When we notify you about an alert, you can be sure that it is what matters in the context of your environment, as we have sifted through the noise to serve up the alerts that require your attention. We recommend remediation actions and or remediate on your behalf. We keep pace with all the new (or updated) AWS services as they roll out, so you're always ahead.
Reduce risk
Get customized recommendations to secure your AWS environment
Maximize ROI
Gain more out of your huge AWS investment, including improved security outcomes without adding new technology
Improve security posture
Get proactive recommendations to improve your environment, so you can scale securely
AWS security that goes beyond alert reporting.
Automate
investigations
Our bot, Ruxie™, shrinks investigation time by automating investigative actions just like our SOC analysts would.
Validate
AWS security alerts
We cut through the noise and surface up the alerts that need your eyes on them.
Tell you
how to investigate
We'll give you step-by-step guides on how to investigate the validated AWS alerts we serve up to you.
Our Process
With Expel MDR, we'll monitor your AWS instance 24x7.
We use API integrations to connect directly with your AWS instance to pull CloudTrail data and alerts from services like GuardDuty and Amazon Inspector. Our bots, Josie™ and Ruxie™, get to work and automatically enrich and triage alerts, surfacing up Expel-validated alerts.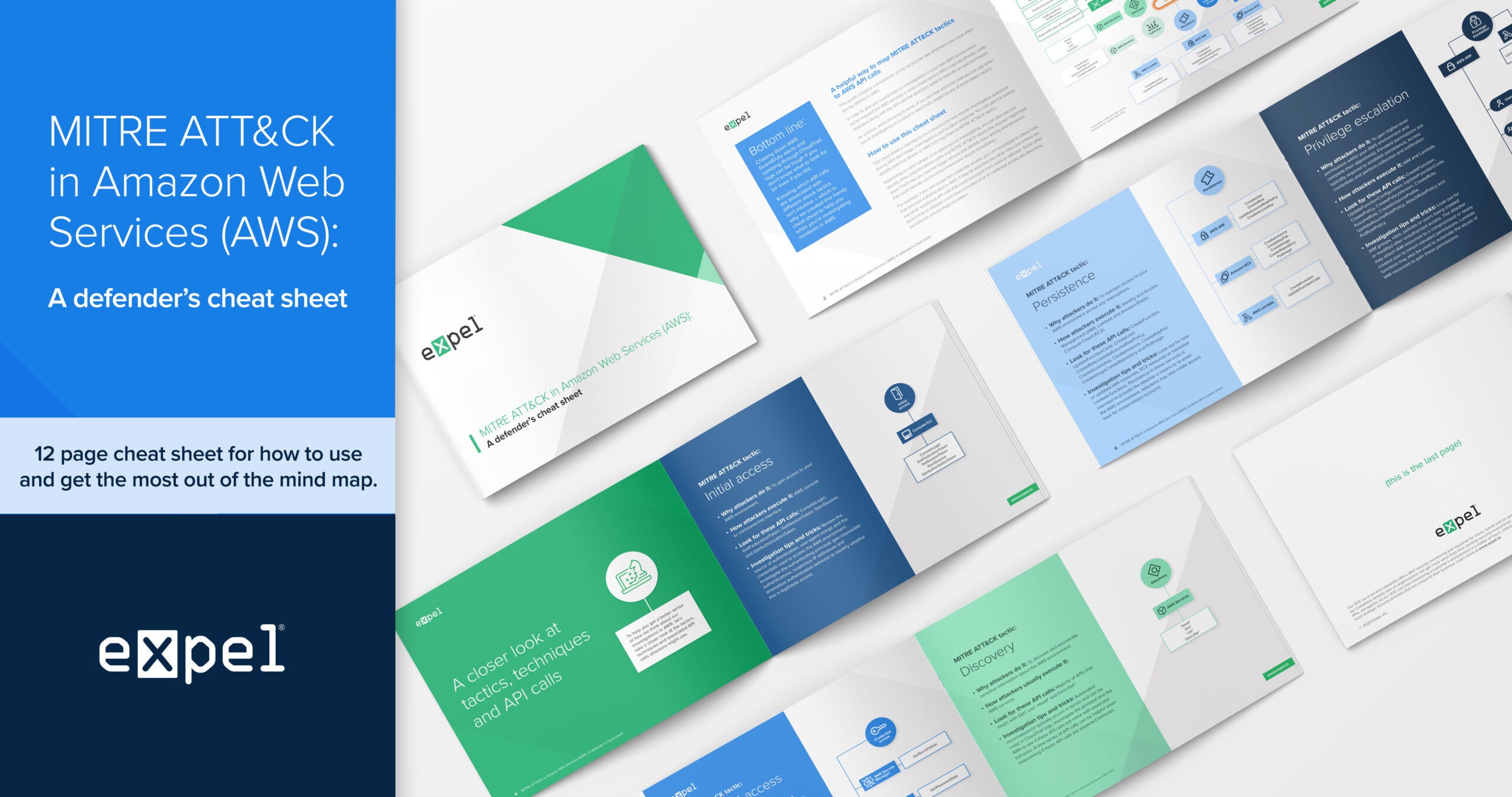 Mind Map
With our new cheat sheet, you can quickly identify the paths an attacker might take – all mapped to ATT&CK tactics – once they've broken into your AWS environment.
BLOG
Keeping track of Amazon Web Services (AWS) and its new services can be overwhelming. And on top of dealing with a tangled web of services and logs, triaging alerts can feel like you're playing an exhausting game of whack-a-mole.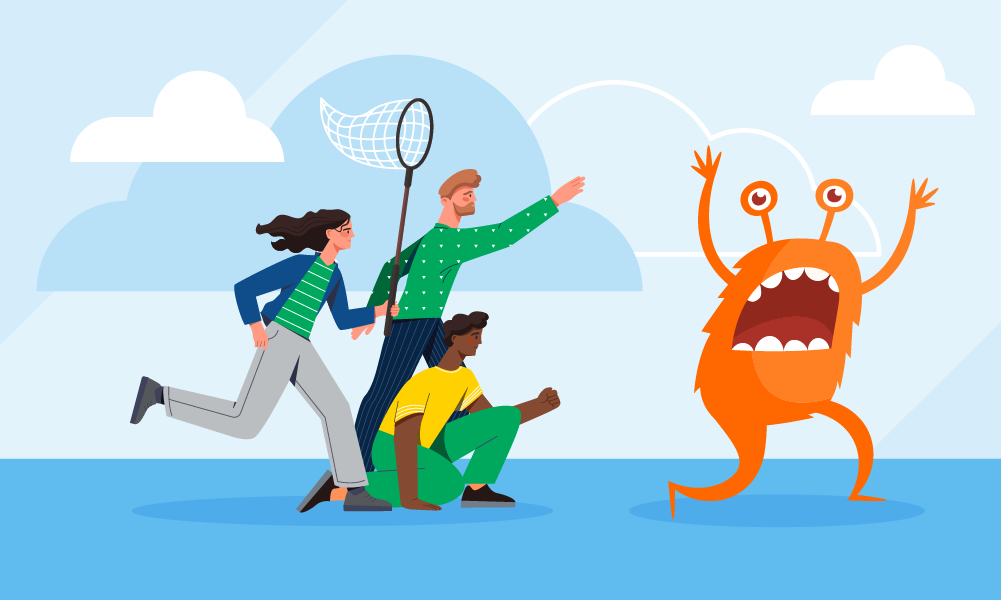 BLOG
Recently, our SOC detected unauthorized access into one of our customer's Amazon Web Services (AWS) environments. However, we stopped them before the attacker was able to get any further.