Solve merger, acquisition, and divestiture cybersecurity challenges
Get the visibility you need to assess and protect from Day 1.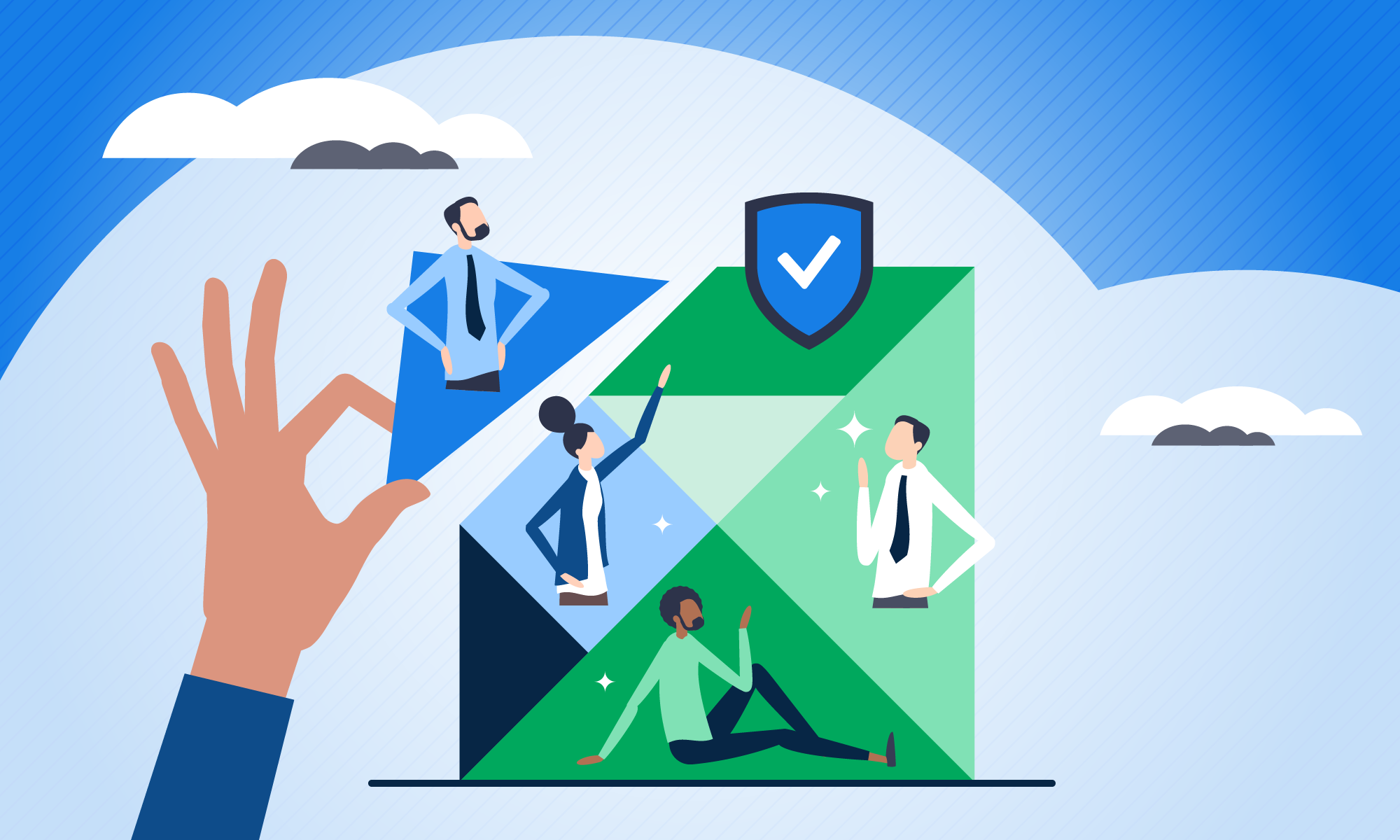 During a merger, an acquisition, or a divestiture: Expel can help assess and protect the new and old you
Rapid growth and change. Never more apparent than during an MA&D. It's exciting, but with it comes underlying concerns. One of the biggest: protecting both orgs during the transition—and after.
Cybersecurity during M&As: what are your biggest challenges?
Your M&A (or MA&D) transactions present easy entry points
During transactions, threat actors target third-party compromises to exploit larger targets, capitalizing on the vulnerability during the process
You must protect sensitive data—now and later
Merging (or separating) entities means making sure data remains secure and private while in motion
You don't know what you do–and don't–have
With low network visibility, unknown tools, access control gaps, and no unified view for existing and new tech
You have differing levels of cyber maturity
When a security-mature org merges with one that's less so, unexpected vulnerabilities can be unintentionally introduced
You need to reduce complexity
Getting your arms around all the disparate systems, including cloud-based, can seem overwhelming, costly, time-consuming, and maybe even impossible
You want to minimize third-party risk
Ensuring that security controls are in place is essential to mitigate vendor risks and maintain a secure environment
Don't forget about divestitures
While divestitures share some of the same challenges as M&As (shown above), they also have their own concerns.
Managing time constraints – security teams must work within the timeframe established in the "transition services agreement," putting more pressure on both sides
No "status quo" – with no existing infrastructure, the new company being spun off must stand on its own and build a new security tech stack
The need to build, or buy, a SOC – to effectively manage and mitigate alerts, the new organization must consider building, buying, or partially outsourcing a SOC to stay proactive
Expel can help add value and control risk throughout the MA&D process
Whether it's a merger, an acquisition, or a divestiture, secure it from Day 1. Gain a flexible, fast approach to ease the transition. Quickly uncover what security tech is working, what's redundant, what to keep, and what to cut.
Get consolidated, single-view visibility and management within hours, across a multitude of systems and applications—from cloud to ground—so you can mitigate and reduce your risk. And use tech you have to do it–fast.
BYO tech
With 100+ integrations (and more coming) to get more out of what you have today (or plan to build tomorrow)
Quick visibility
Onboard your own tech in as little as minutes (with initial alerts flowing within 24 hours), just like 88% of our customers
SOC augmentation and support
We'll reduce the pressure on your current SOC team (and reduce attrition) or stand in while you build up a new team
A personalized solution
500+ configurable settings (what you need, when you need it)
What do Expel customers say?
In our most recent M&A activity, Expel was instrumental in our process of deciding when to combine our global network with their multiple smaller independent networks. We were able to ingest their tools into our Expel tenant quickly. Once connected, we could see telemetry data from their environment without an extensive amount of configuration. Because of this ease of implementation, we were able to judge our level of risk in a week instead of a month. "

⎯Ben Uhlig | Global Cybersecurity & Compliance Manager
We saved a lot of time and frustration as well as configuration confusion. Not only were there significant monetary savings, but also significant opportunity cost savings from our decision to work with Expel. "

⎯Andy Keller | VP, Cybersecurity & DevOps