Make every security investment count
Optimize your tech. Support your team. Stretch your budget.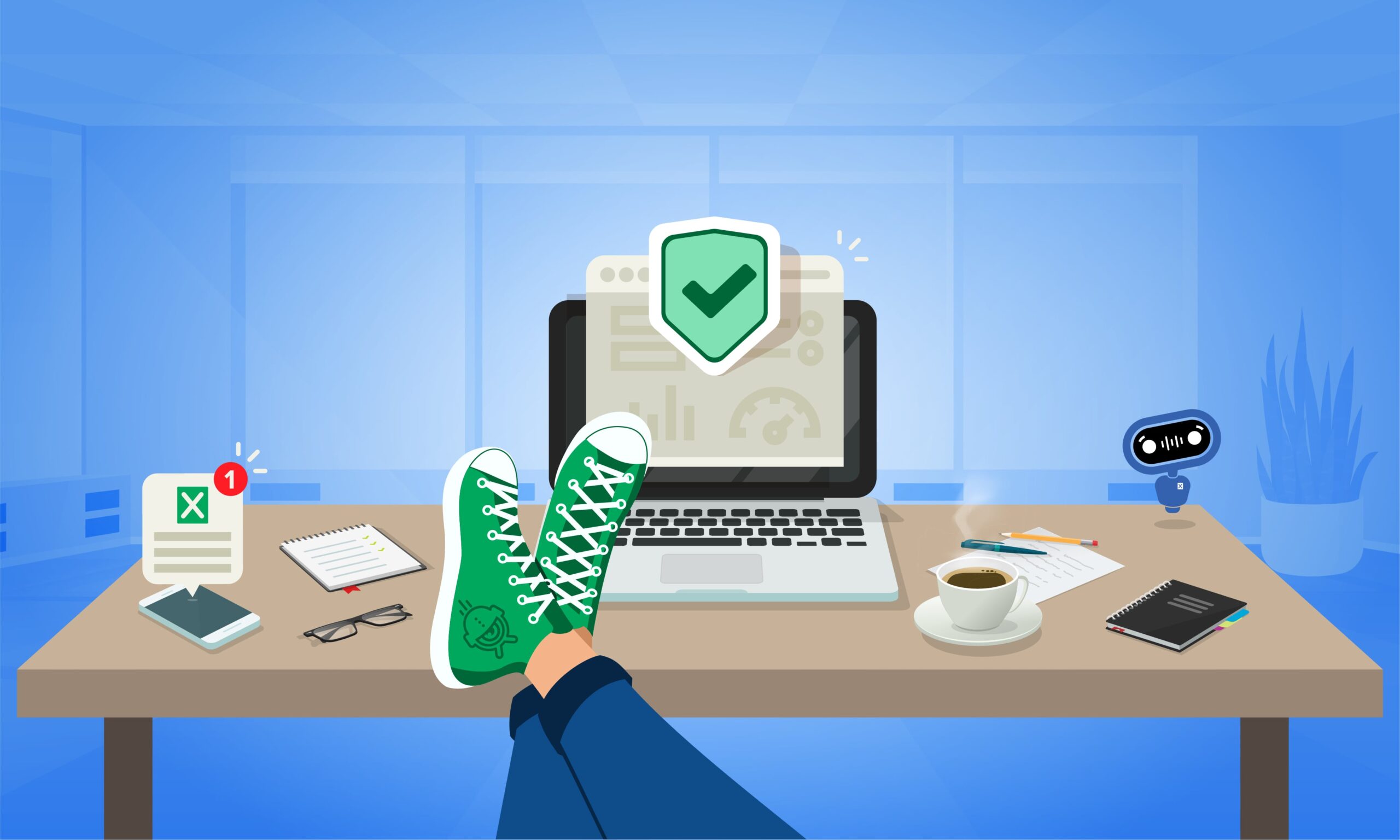 Doing more with less. That concept is laughable. You can't build a rocket ship that works without the right resources. Plus, cybersecurity isn't something you can "cut down on." There are more attack surfaces and threats to cover while security continues to evolve into an enabler of the business.
We get it. It's now about looking at what you have and extracting its full capabilities (budget, people, tech, and processes). Which means, you need security that makes sense.
What are your biggest security resource challenges?
Your tech stack
You need to better understand how your tech stack works for you and get more value out of it.
Your security team
You need to augment your security team with insights, not more alerts, to let them focus on what matters—with always-on decision support.
Your budget
You need to understand the ROI of your existing tech investments and resources, while facing pressure to reduce costs.
Your growing attack surface
You need to secure a wider–and more complex–attack surface.
Your changing security strategy
You need the flexibility to adapt your security strategy quickly as your business evolves.
Here's how Expel can help
It's time for a software-driven approach to managed security.  Our security operations platform, Expel Workbench™,  leverages your existing tech to bring together data across cloud, Kubernetes, SaaS, on-prem, network and SIEM to translate alerts into prescriptive outcomes. It automates alert analysis, prioritization, and remediation so you get answers sooner to what matters the most.
Integrated
100+ integrations and growing
Cloud forward
98% of cloud-related incidents are found by Expel detection rules
Rapid time to value
88% of customers onboard their own tech in as little as minutes (with initial alerts flowing within 24 hours)
Automated, fast & accurate
< 22 minutes from alert-to-fix for critical alerts
Webinar series: Solving today's SecOps challenges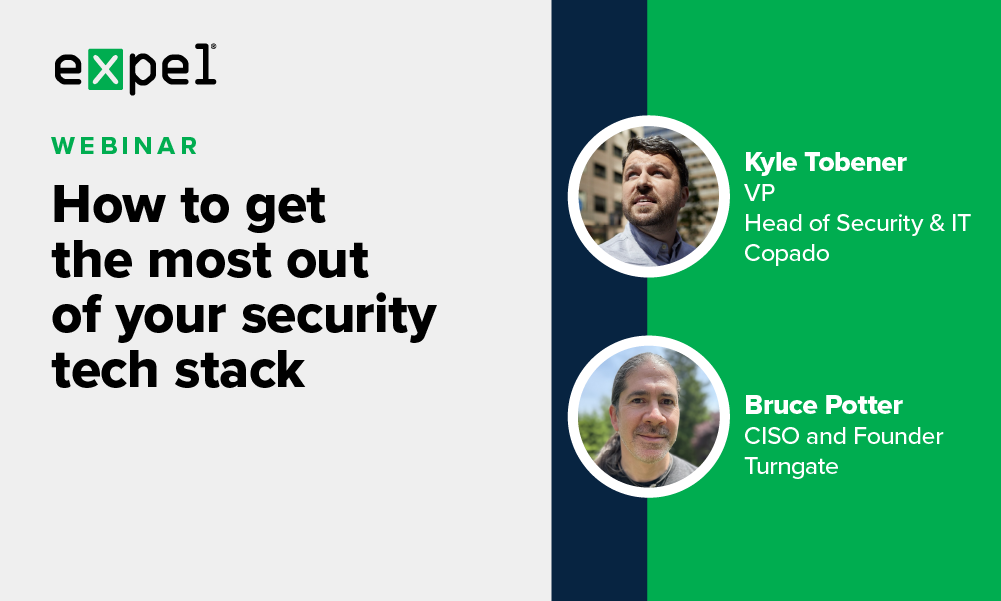 Get the most from your security tech stack
Bottom line: every minute and every dollar matter. To optimize your security investments, you need to know what works and what doesn't.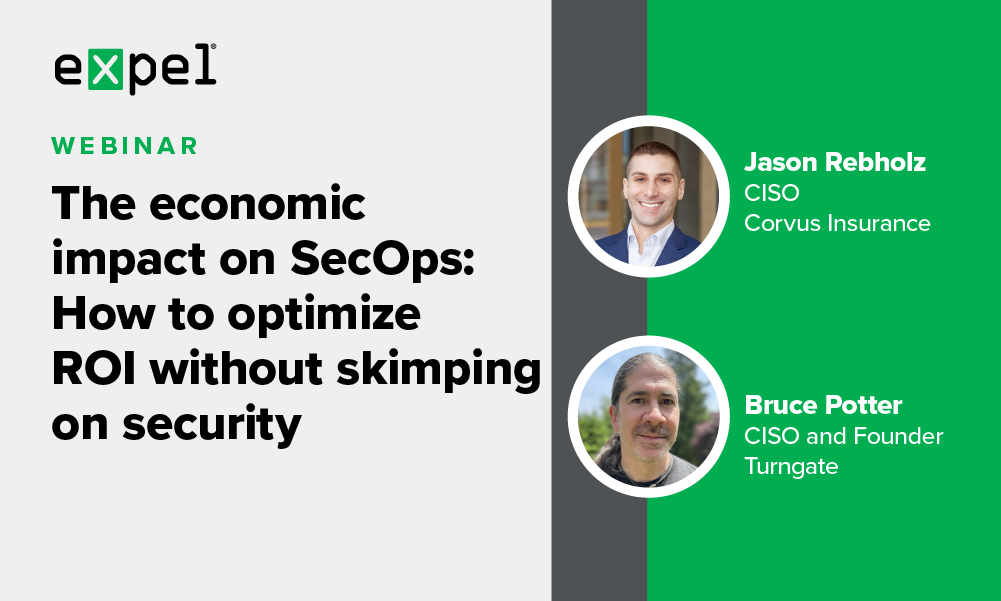 Optimize your SecOps ROI
It's becoming increasingly difficult to balance rising business security needs with limited resources.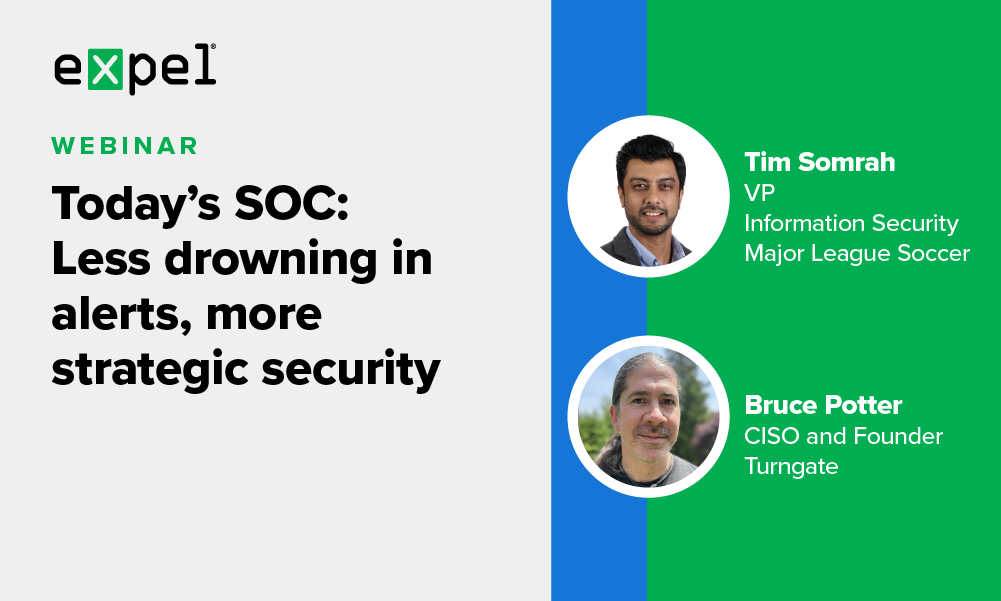 Less alert fatigue, more informed action
Too many alerts, exhausted analysts, and mismanaged security tools. You need to change your SOC approach.
What our customers love about us
Without Expel, we'd probably need another two or three people on the team, and another shift or two – at an annual cost of about $180,000. By keeping our team small, we can be better stewards of our donations."

⎯Marcus Brown | Infrastructure and security manager
Expel frees up all that time we spent monitoring alerts. Now we can actually work on improving our responses and focus on high-fidelity alerts. With my small team, the impact of Expel's solution is significant."

⎯Austin Caver | Director of Information Security
Expel allows us to offer big company security, with little company spend. "

⎯Cheryl Wilson Griffin | COO, Lupl
The best part about our conversation with Expel was that they showed us exactly what they were monitoring today from a cloud security standpoint, and what they could get up and running immediately."

⎯Jeremy Stinson | Principal Architect