Resources
Insights and ideas to keep you moving.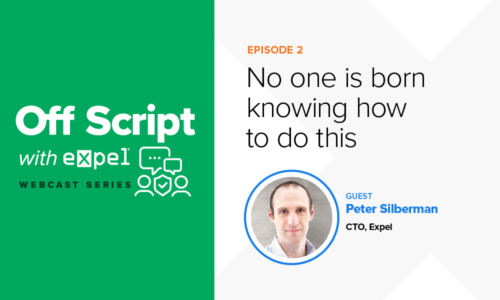 Webinars
No one is born knowing how to do this
Pete chats about how traits like curiosity (asking questions), a willingness to take chances and be uncomfortable, and understanding how to break something can become superpowers.
Webinars
·

January 23, 2023 From hacking Sims 2 to a career in cybersecurity

As Sr. Manager of Global Cyber Defense at Marsh McLennan, Lauren Proehl has a lot on her plate. In this episode, Lauren discusses the early challenges she faced that led her to cybersecurity, imposter syndrome, how great people (mentors, managers) are key, and how advancing your security career doesn't have to mean going into management.