Simplify adding a user
Another step to make onboarding even easier. We've updated the tab navigation in the Add User modal so it's easier to tab through the fields. We've also expanded the user role descriptions so you can quickly tell if you're providing a user with full access or limited rights.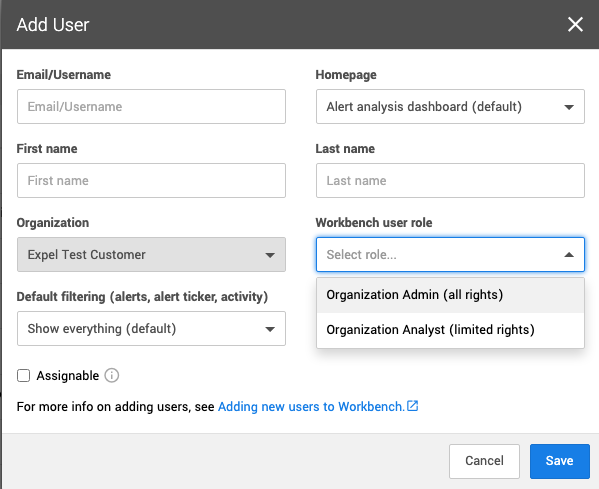 Alert loading, no refresh required
Curious where an alert is in the queue? Now you no longer have to refresh the alerts page to see new alerts. We also did some backend work to improve page load times.
Integrations
Expel MDR for Network
Zscaler, Check Point (Firewall, IPS) and Cisco ASA are now available through LogRhythm.