MITRE ATT&CK in GCP: A defender's cheat sheet & mind map kit
Take the guesswork out of cloud investigations
GCP and MITRE ATT&CK tactics – you've got those down.
But how does the classic MITRE ATT&CK framework map to the hundreds of services a crafty attacker might use to infiltrate in GCP?
Insert our new cheat sheet – a handy resource to help you identify potential attacks and map them to MITRE ATT&CK tactics.
You can even use it to identify risky activity and behaviors that can indicate compromise and require remediation.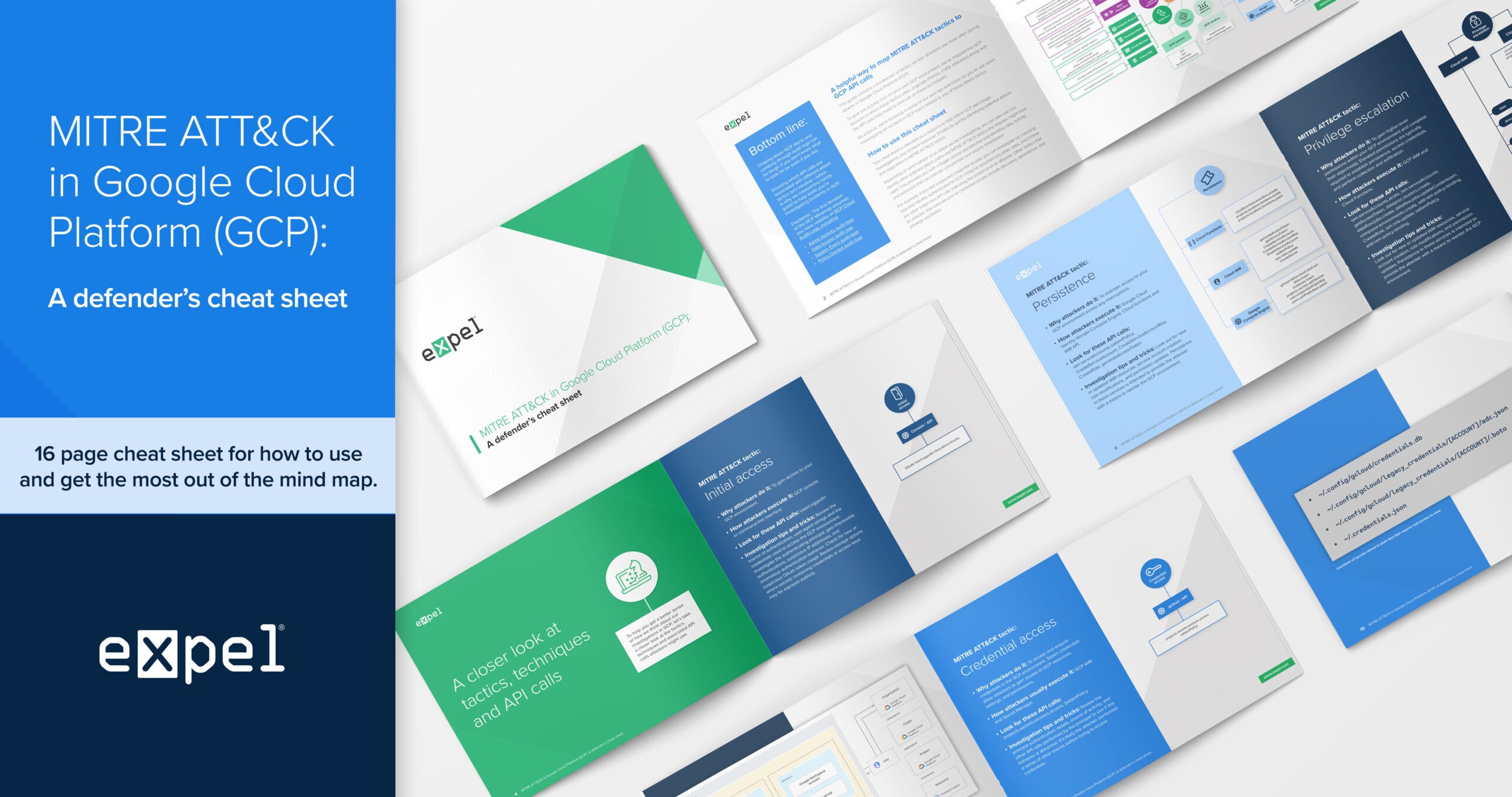 When you download this kit, you'll get:
The Google Cloud Platform (GCP) mind map for alert triage, investigations, and incident response
A defender's cheat sheet to serve as a guide for how to use the mind map and to better understand the tactics, techniques, and API calls that could be involved in an attack
An editable mind map that your SOC analysts can use during investigations
Download the GCP Mind Map