SOC-as-a-Service
Get the capabilities of a modern SOC without the cost and headache of managing one
You're not alone. Building vs. buying a SOC is a question growing organizations often face. SOC-as-a-Service models are providing new alternatives.
MSSP
What you'll need
Build-Your-Own SOC

The tools

Data analytics
We develop and maintain these capabilities. You experience them through the Expel Workbench™.
You purchase, install, run and maintain all of the foundational SOC tools on your own.
Workflow platform
Machine learning platform
Orchestration infrastructure

The process

Analyst hiring and retention
We find and motivate top talent
You create and maintain these processes at your organization.
Alert management
We detect and focus on the threats that matter
Hunting methodology
We test and optimize at multiple companies
Threat intel management
We refine fidelity across our customers
Analyst playbooks
We develop them, then manage globally and locally
Researching new tech
We have dedicated experts for each vendor
Metrics and dashboards
We baseline and compare vs. peers

The team

12+ Security analysts
We attract, train and equip a skilled team whose mission is to protect you and improve your security. Our transparent approach means you choose how involved you want to be.
You hire and manage a team to operate and maintain your SOC.
3+ Shift leads
2+ Malware analysts
2+ Tooling engineers
1+ Data scientist
So what is SOC-as-a-Service?
(a different kind of SaaS ☺)
SOC-as-a-Service solutions (sometimes called a virtual SOC) provide new options that go well beyond traditional managed security services. For organizations that can't justify building and staffing their own SOC, SOC-as-a-Service solutions allow them to rent these capabilities. Other organizations use SOC-as-a-Service solutions to offload routine monitoring so their own security teams can focus on key risks. Others use SOC-as-a-Service as a bridge while they transition to their own fully-managed SOC.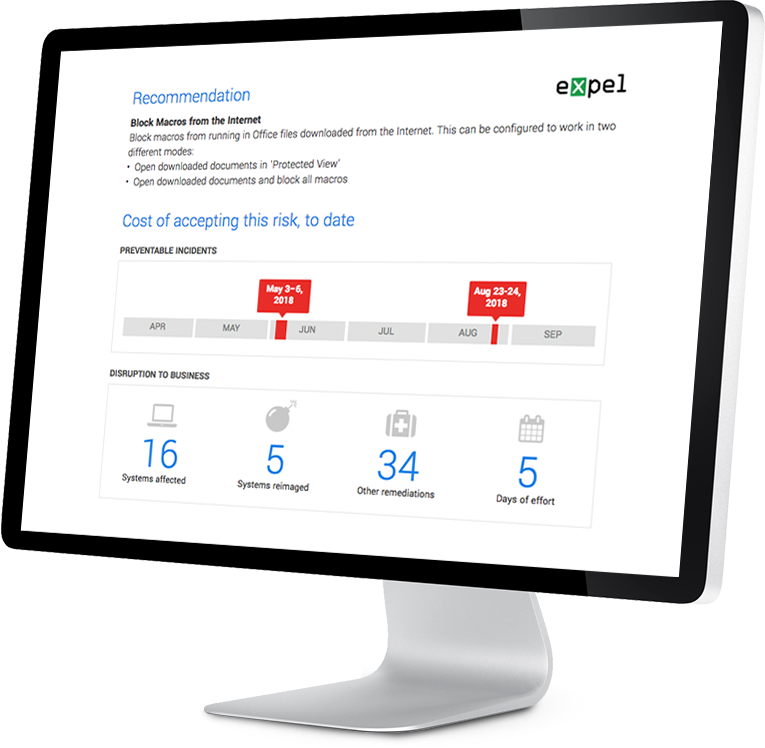 Mistakes to avoid when measuring SOC performance
Discover the three most common mistakes companies make when developing their first set of operational metrics.
Budget planning: determining your security spend
Guidance and a short list of things you can do to answer the common question "how much should I spend on cybersecurity?"
Get your security tools in order: 7 tactics you should know
Do you have the equipment and material needed to get your work right? Here are seven things to keep in mind to bring harmony to your toolchain.
Why get your SOC-as-a-Service from Expel?
(for starters … you'll be able to see what you're paying for)
Focus on what matters
Your best security people can focus on the risks that matter most to your organization.
You can collaborate
We're transparent so you see exactly what our analysts are doing 24x7. Collaborate as much (or as little) as you want.
Get value quickly
It's a cliché but it's true. We can provide it better, faster and give you more value than anyone else.
Do what you love
We'll do the tasks you hate the most so you can focus on what you love.