MITRE ATT&CK in AWS: A defender's cheat sheet & mind map kit
Your cloud investigations just got easier.
Sure, you know MITRE ATT&CK tactics. And yeah, you're pretty familiar with Amazon Web Services (AWS).
But how does the classic MITRE ATT&CK framework map to the hundreds of services a crafty attacker might use to infiltrate in AWS?
With our new cheat sheet, you can quickly identify the paths an attacker might take – all mapped to ATT&CK tactics – once they've broken into your AWS environment.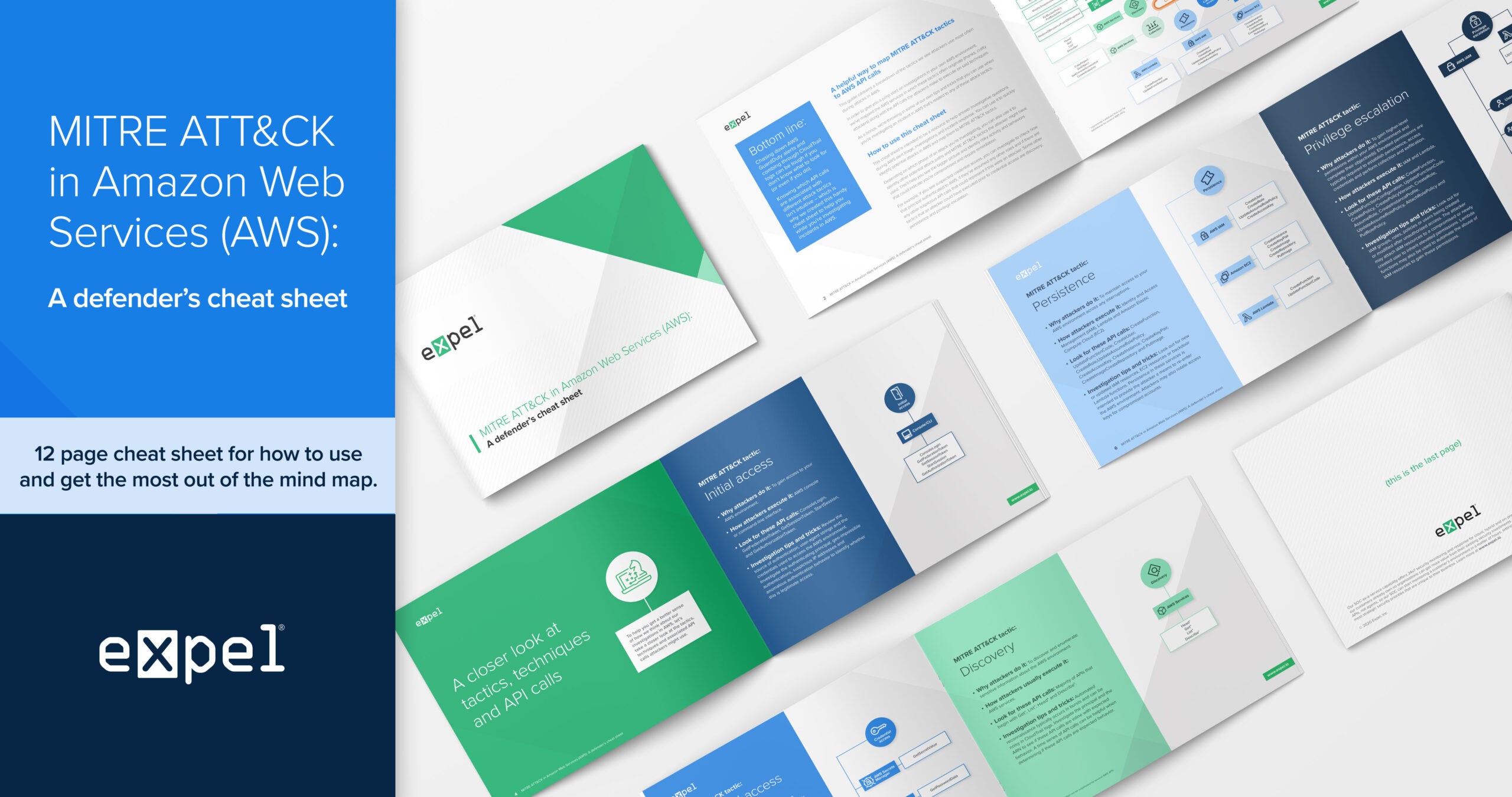 When you download this kit, you'll get:
The Amazon Web Services (AWS) mind map for investigations and incidents
A defender's cheat sheet to serve as a guide for how to use the mind map and to better understand the tactics, techniques and API calls that could be involved in an attack.
An editable mind map that your own SOC analysts can use during their investigations.
Download the AWS Mind Map