Expel @ Infosecurity Europe: Stand G90
ExCel London | 20-22nd June 2023

Managed detection and response, phishing, threat hunting, and vulnerability prioritisation, with alert-to-fix in 22 minutes.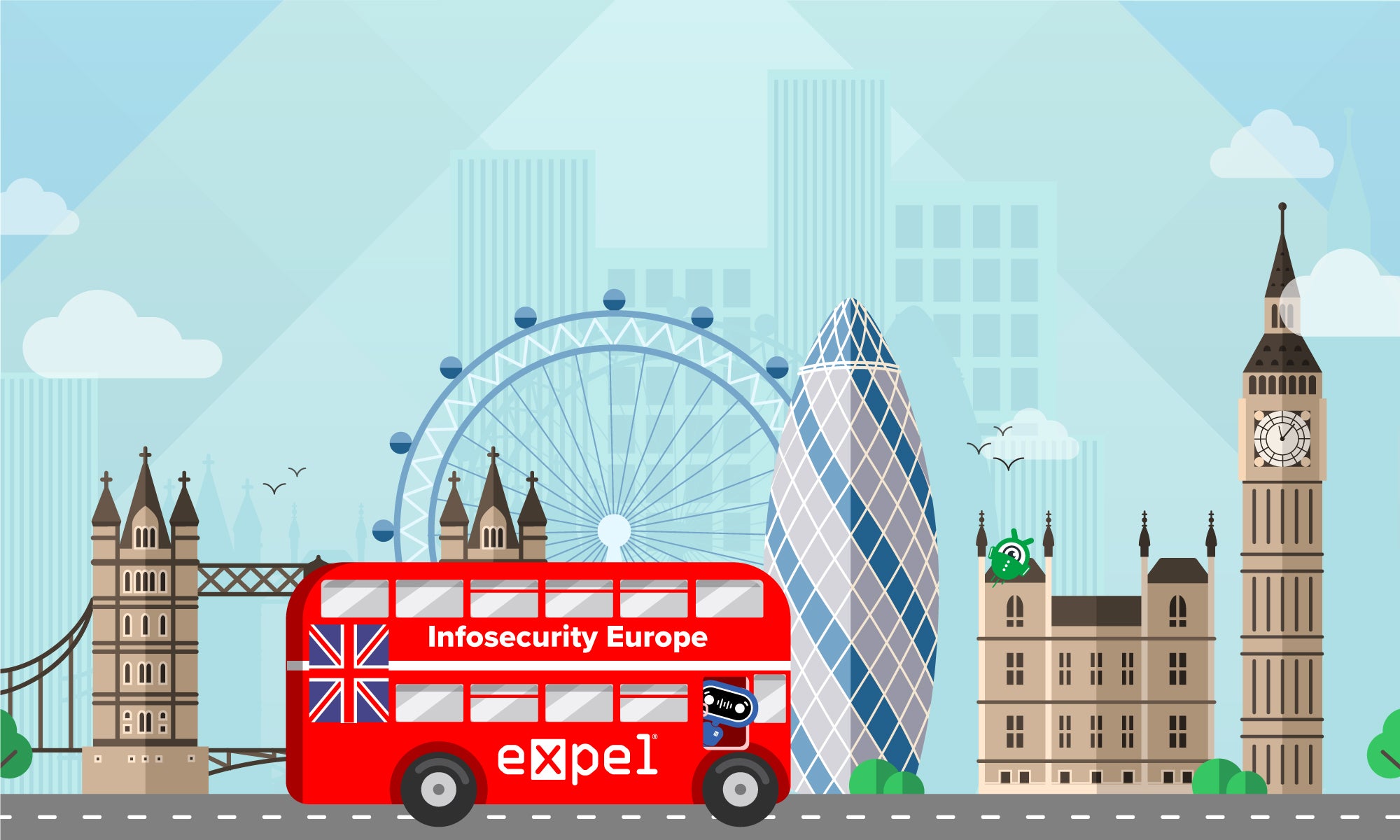 Connect with Expel at Infosecurity Europe!
Expel helps organisations of all shapes and sizes manage business risk. Our detection and response technology, people, and expertise lets us provide businesses with security that makes sense™.
See how we help you make the most of your existing security investments and achieve measurable outcomes with managed detection and response, threat hunting, vulnerability prioritisation, and phishing.
At Infosecurity Europe we invite you to
See what we do and how: Schedule an in-booth demo
No agents. No new black boxes. Get the most out of what you have. We have a software-driven approach to managed security —using tech you already have and 100+ API integrations—that you should see for yourself. Don't be shy! We love to chat security.
Book now
Wake up with our Security Breakfast Briefing
Mastering the Cloudscape: Understanding best practices for secure multi-cloud strategies22 June, 9:30am | South Gallery, Rooms 15/16More and more organisations are adopting a multi-cloud strategy. Our panel of cloud security experts discuss best practices and recommendations on how cyber leaders can evolve their strategies to manage security in multi-cloud environments. Get your questions answered! Plus, enjoy breakfast and networking.
Register here
Attend our Talking Tactics session: Solving the "people problem" of security
22 June, 1:30pmSecurity team burnout is running rampant. Finding the right combo of analysts and automation, lets each one do what they do best. Join Silvia Rodriguez Garcia, Principal Solutions Architect, Expel, as she shares the biggest security resource challenges of today and a real-world example of how to overcome them.
See the conference agenda
Expel quickly remediate risks in the Cloud and across all attack surfaces
Make sense of security with an integrated platform and evolve your cybersecurity strategy from reactive to proactive and resilient.
We're all about clear answers and prescriptive responses, that quickly and proactively identify and remediate vulnerabilities and threats. Fueled by Expel Workbench™ – our integrated and transparent security operations platform—Expel's managed security products transparently thwart attackers and breaches that originate in the cloud, Kubernetes, SaaS apps, or on-prem. Expel gives organisations the confidence that their businesses are secure, their security investments are working, and their teams are focused on business priorities instead of alerts.
And we do it all with unmatched transparency—so you see what we see. This is security that makes sense™.