Hear unique stories. Get a fresh perspective.
Join us each month as we talk to security pros about their experiences and backgrounds.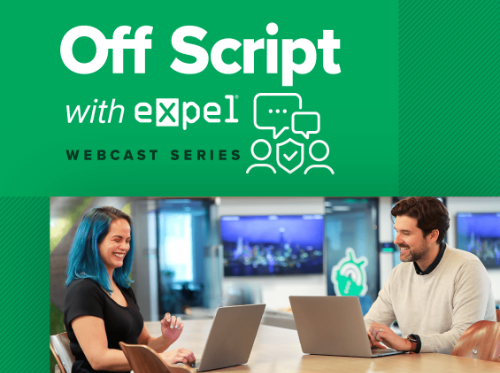 Off Script with Expel – a webcast* series featuring personal stories from security pros
Refreshing voices. Unique stories. Aha moments.
The truth is, everyone in security has a unique story to tell. Stories that inspire. That make you think. That energize you.
But all too often in cybersecurity we focus on the tech and lose sight of the people, so those stories never get shared. We're gonna shake that up.
Each month on Off Script your hosts, Tina and Jon, chat with a different security pro about how they got into their current role, who (and what) helped them along the way, lessons learned, and their professional challenges.
Fresh perspectives can throw light on how you think about your career, networking, and the security challenges you face.
Sound fun and different? Yeah, we're excited too.
*The format is this — but they are NOT a yawn.
Get to know your hosts, Tina and Jon, and hear the paths that brought them to today in Off Script Episode 0.
Upcoming episodes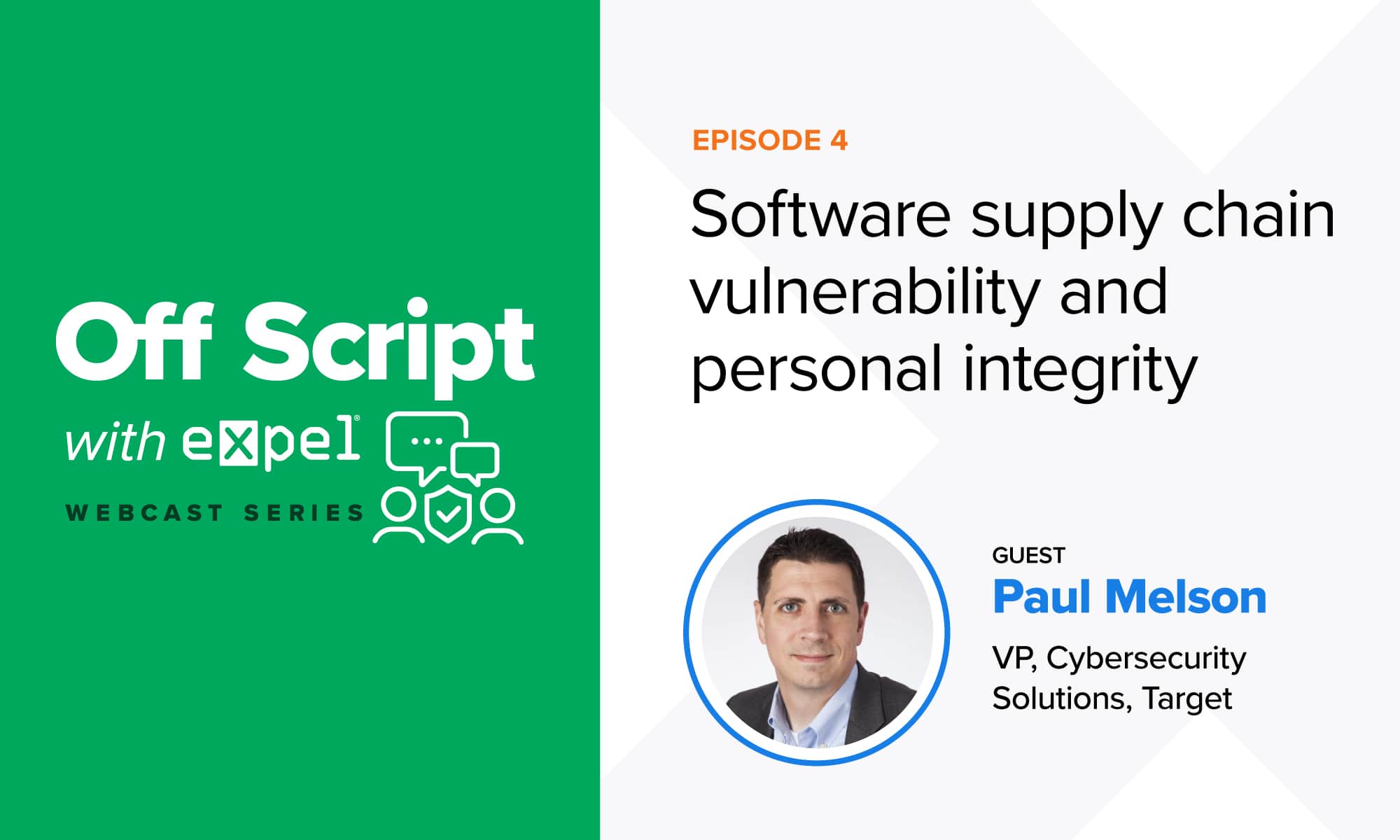 April 20, 2023
Software supply chain vulnerability and personal integrity
In this episode, meet Paul Melson, VP Cybersecurity Solutions,Target, who transitioned from a hands-on engineer to CISO. Learn why he's now focused on lessons learned from the Log4j event and software supply chain vulnerability management. (Hint, Log4j touched a lot of things and won't be a one-time thing.) He digs into how he learned it's okay to admit you don't know and you have to get comfortable owning your mistakes and leaning into failure to build and maintain integrity. And that cultivating professional relationships can lead to the unexpected: someone he met ten years ago led him to his current role.
Register now
On-demand episodes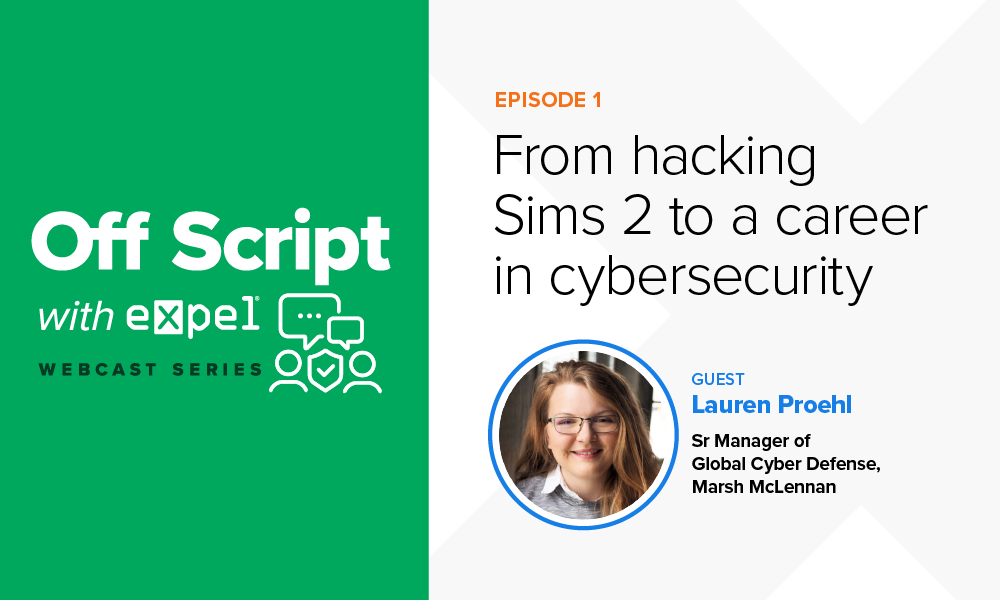 From hacking Sims 2 to a career in cybersecurity
As Sr. Manager of Global Cyber Defense at Marsh McLennan, Lauren Proehl has a lot on her plate. In this episode, Lauren discusses the early challenges she faced that led her to cybersecurity, imposter syndrome, how great people (mentors, managers) are key, and how advancing your security career doesn't have to mean going into management. She also shares how being relentlessly curious, challenging assumptions, and trusting her smart teams got her where she is today. What about burnout? She's been there too and came out the other side, saying, "Let your soul catch up to your body."
Watch episode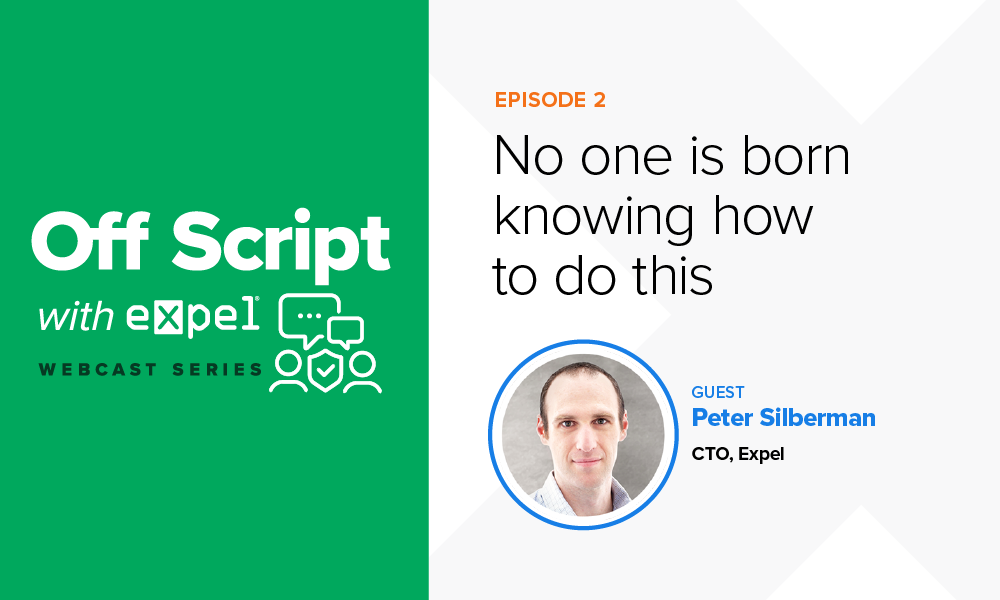 No one is born knowing how to do this
In this episode, we go back (according to him, wayyyy back) with Peter Silberman, CTO of Expel, whose background includes cold calling computer repair companies for a job when he was 16 … whoa. Pete chats about how traits like curiosity (asking questions), a willingness to take chances and be uncomfortable, and understanding how to break something can become superpowers. Solving problems can be isolating, so Peter talks about why he thinks this is exactly when you need broader perspectives, mentors, and peer input. Plus, he shares the view he has for keeping pace with the changes in security.
Watch episode
Keep learning and find your balance
In this episode, we talk to Gerry Stellatos, Partner, Cyber Risk and Advisory, PwC, who has an extensive background in incident response, and is now also focusing on recovery and resilience. Gerry talks about how he got where he is, from college, to a stint at the NSA, and how he pivoted into the private sector. Then he dives into strategies and tactics and how these apply to both security tools and stress management. His take on mindfulness and security is thought-provoking and something you'll want to hear.
Watch episode
Your hosts: Who are these people, anyway?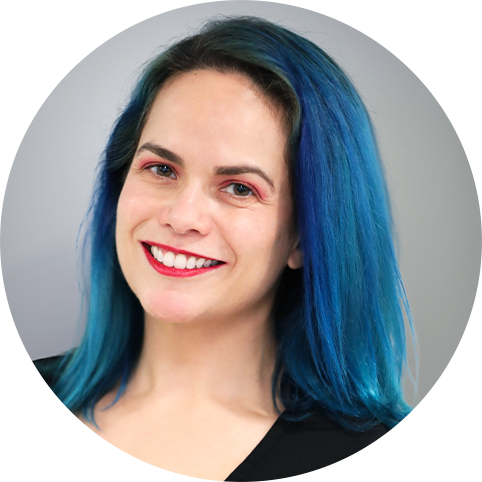 Tina Velez
Manager, Solutions Architecture at Expel
Tina handles all things technical presales. When she's not doing that, you may find her exploring new places, searching for the perfect chef's tasting menu, and moving heavy things from point A to point B.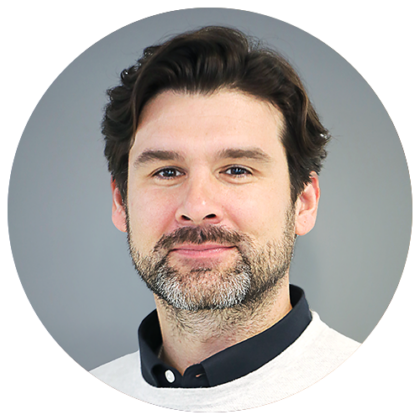 Jon Hencinski
VP, Security Operations at Expel
Jon is responsible for the day-to-day operations of Expel's security operations center (SOC) and detection and response engineering. Full-time Dad. Aspiring musician.