Expel 24x7 SOC-as-a-Service detects threats & offers speedy, data-driven answers
Get the capabilities of a modern SOC without the cost and headache of managing one.
Focus on what matters
Your best security people can focus on the risks that matter most to your organization.
Collaborate a little or a lot
We're transparent so you see exactly what our analysts are doing 24×7. Collaborate as much as you want.
Get value quickly
It's a cliché but it's true. We can provide it better, faster and give you more value than anyone else.
Do what you love
We'll do the tasks you hate the most so you can focus on what you love.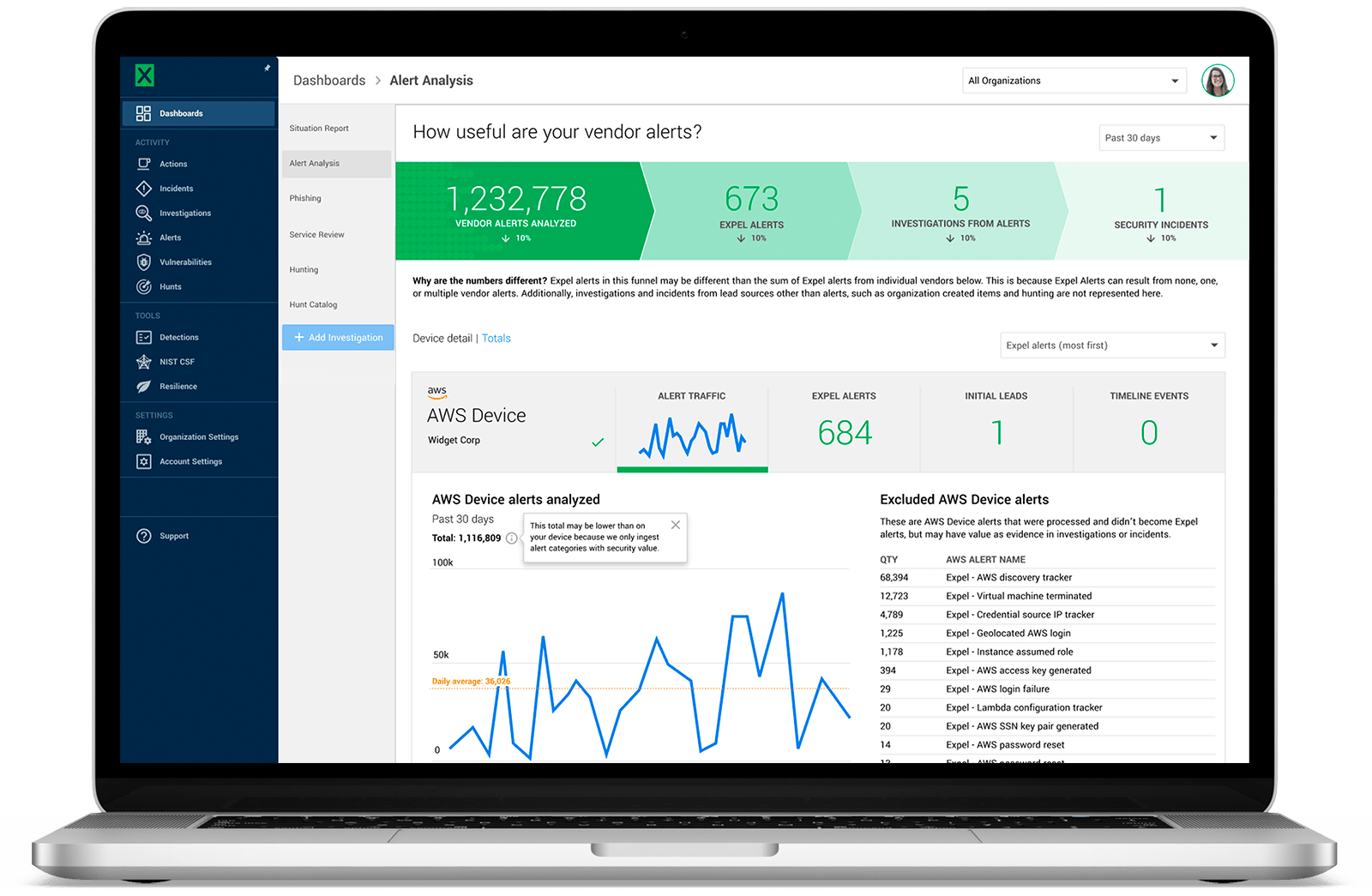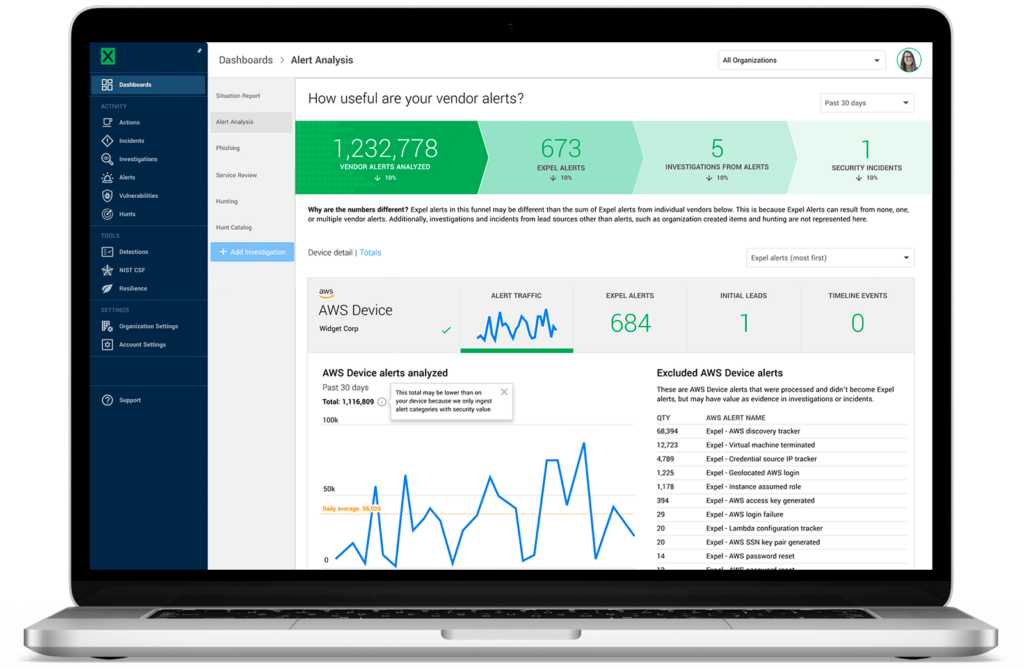 The speed of our onboarding with Expel was unbelievable. On the same day we signed the contract with Expel, we turned on the service and connected five of our security products. "

⎯David Drake | Lead Security Engineer