Our Products


Security Operations Platform

Our security operations platform, Expel Workbench™, is fueled by automation and analysis to achieve clear answers and prescriptive outcomes with our managed security products.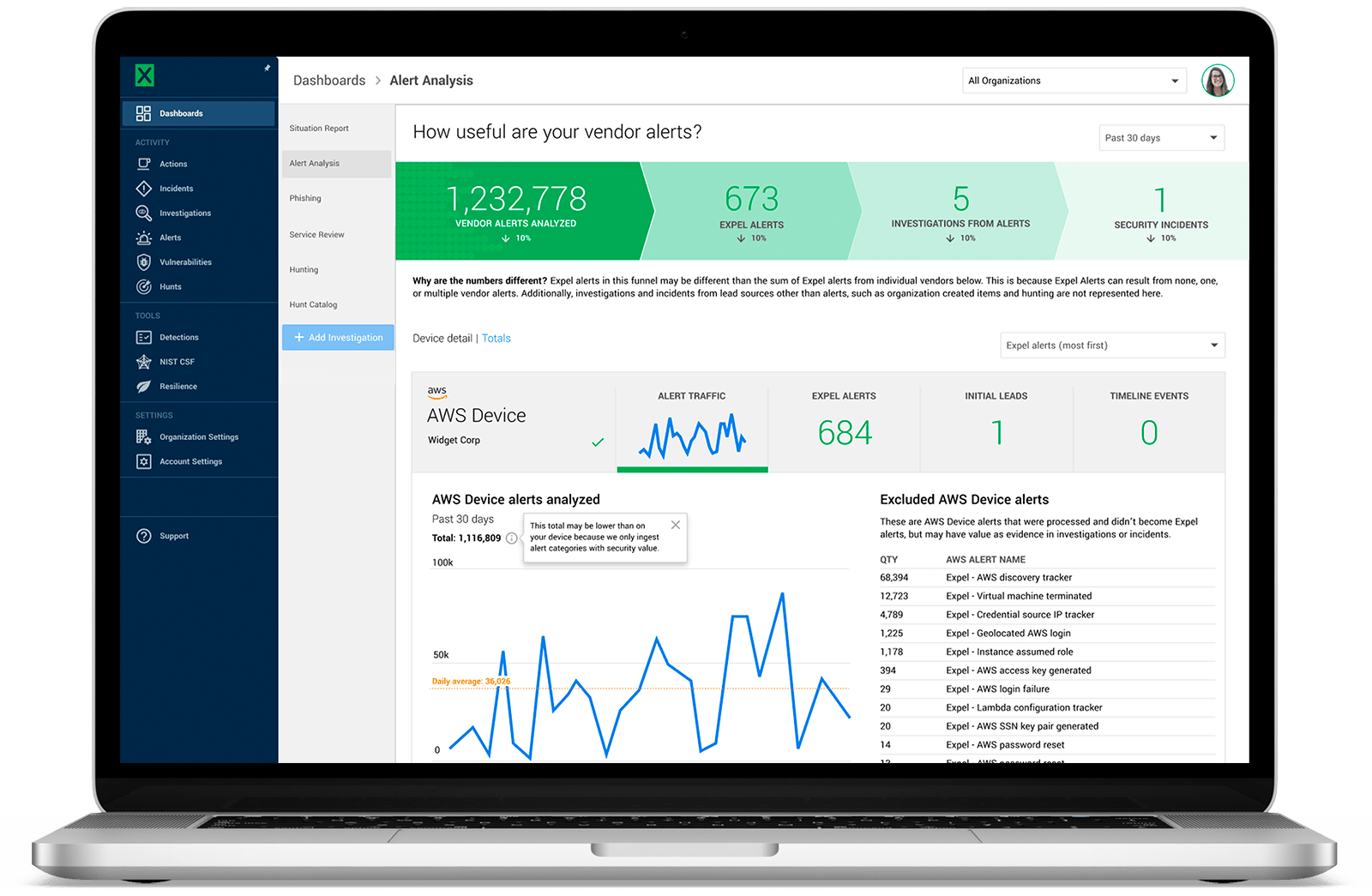 Why It's Important
Make sense of security operations with an integrated platform
Expel Workbench breaks down silos across a variety of tech and attack surfaces to achieve measurable outcomes, improve overall security, and minimize business risk.
How it helps
We'll manage security operations, so you can do more while reducing risk
Using event data, alerts and business context from your environment, Expel Workbench automates detection, response, and remediation across all attack surfaces—cloud, on-prem, SaaS, SIEM, Kubernetes, and more. We use a combination of technology and highly skilled Expel security analysts for decision support to help make sense of security operations and solutions.
Reduce the complexity of security operations.
No more jumping between various security operations tools to understand risk – get the full picture of your security posture in a single view.
Improve security operations.
Quantify how your tech is improving your security posture over time with remediations and recommendations to build resilience—now and for the future.
Empower your team.
We'll manage security operations for you, giving your team the space to manage what matters most.
How it works
Expel's Products
All our products sit on top of Expel Workbench, so you'll reap the power of the platform with capabilities tailored to your organization's needs.