ANALYST REPORT
Expel recognized as "outstanding in innovation" in 2022 KuppingerCole Market Compass Report for SOCaaS
In overall ratings, Expel scored strong positive in security, deployment, interoperability, and usability, and positive in market standing. Expel also earned a notable recognition as "outstanding in innovation."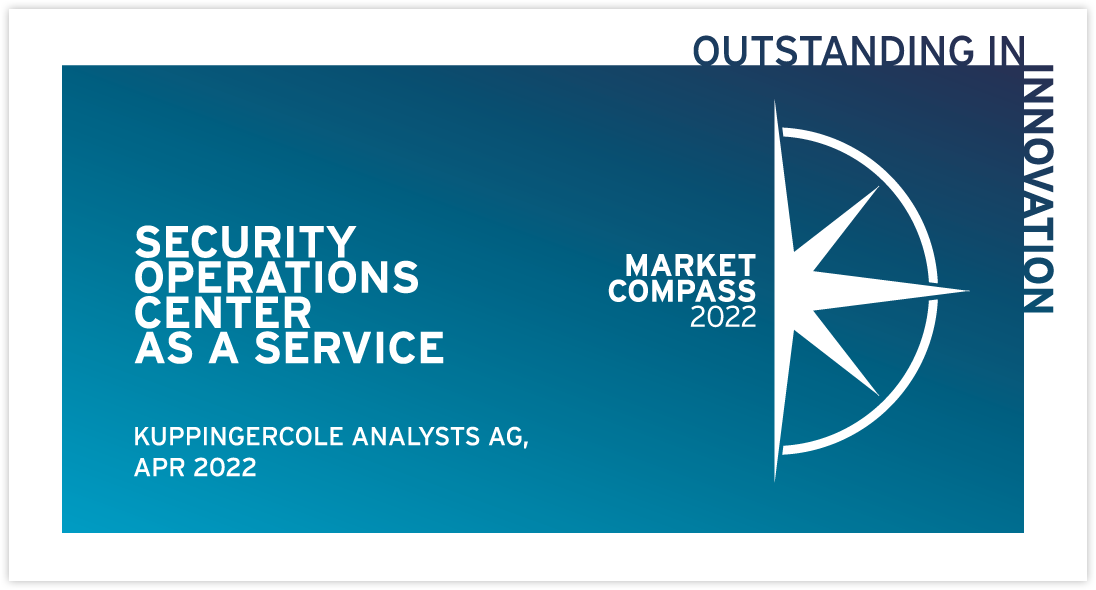 What's Inside
Well, another independent analyst said we're pretty great. So we're stoked. This report is a great "go to" if you want an overview of the SOC-as-a-Service (SOCaas) market and an analysis of the top vendors.
"This Market Compass covers the Security Operations Center-as-a-Service (SOCaaS) market that continues to develop in response to demand for security monitoring, analysis, detection, response, and improvement recommendations, either instead of, or as a supplement to permanent on-premises SOCs."
What did KuppingerCole say about Expel?
"In addition to providing a well-rounded and fully transparent SOCaaS offering based on the Expel Workbench platform, Expel is innovating in important areas to meet the evolving needs of modern businesses as business IT and regulatory requirements change."
— Warwick Ashford, KuppingerCole
Thanks for clicking submit. Your message is now being directed to a real person.
Here's a closer look at Expel's strengths.
Tightly-integrated, cloud-native, multi-tenant, co-management platform.
Use MITRE ATT&CK framework to identify potential security coverage gaps.
Provide forensically useful result.
High level of automation and customization.
Uses ML to learn from environment to help predict what is going to happen next.
Fully transparent platform.
Expertise in cloud security with tailored capabilities for each cloud provider.
Integrate with a number of partners to detect threats in containers.
Reporting dashboards/metrics enable customers to understand risk and how security investments are performing.
Service provides SIEM functionality where necessary and uses existing SIEM where available.
About KuppingerCole Analysts AG
Europe's leading Analysts on the topics of Information Security in the era of Digital Transformation
KuppingerCole Analysts, founded in 2004, is an international and independent analyst organization headquartered in Europe. The company specializes in offering neutral advice, expertise, thought leadership and practical relevance in Information Security, Identity & Access Management (IAM), Governance (IAG), Risk Management & Compliance (GRC) as well as all areas concerning the Digital Transformation. KuppingerCole supports companies, corporate users, integrators and software manufacturers in meeting both tactical and strategic challenges. Maintaining a balance between immediate implementation and long-term viability is at the heart of KuppingerCole's philosophy.