Frost Radar™, Global MDR Market, 2022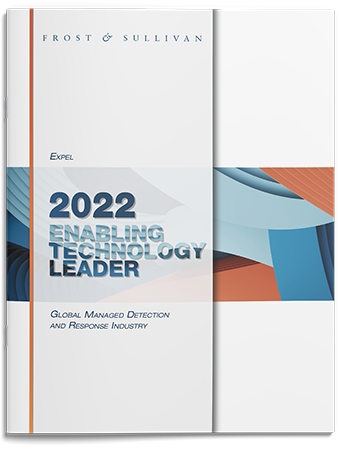 Frost Radar, Global MDR Market, 2022 positions Expel among the top MDR vendors in innovation and growth
"The global Managed Detection and Response market is fragmented, highly competitive, and one of the most innovative in the cybersecurity industry. Frost & Sullivan selected and plotted the top 15 out of over 70 market participants in this Frost Radar™ analysis."
This report is an important resource for buyers considering managed detection and response (MDR) providers.
Companies positioned on the Frost Radar™ are the leaders in the industry for growth, innovation, or both. They are considered instrumental in advancing the industry into the future.
Download the report to learn:
Why Expel was named a Leader.
How Expel delivers on one of the most under-delivered promises of extended detection and response (XDR) — meaningful automation.
Why consider Expel: delivering on innovation.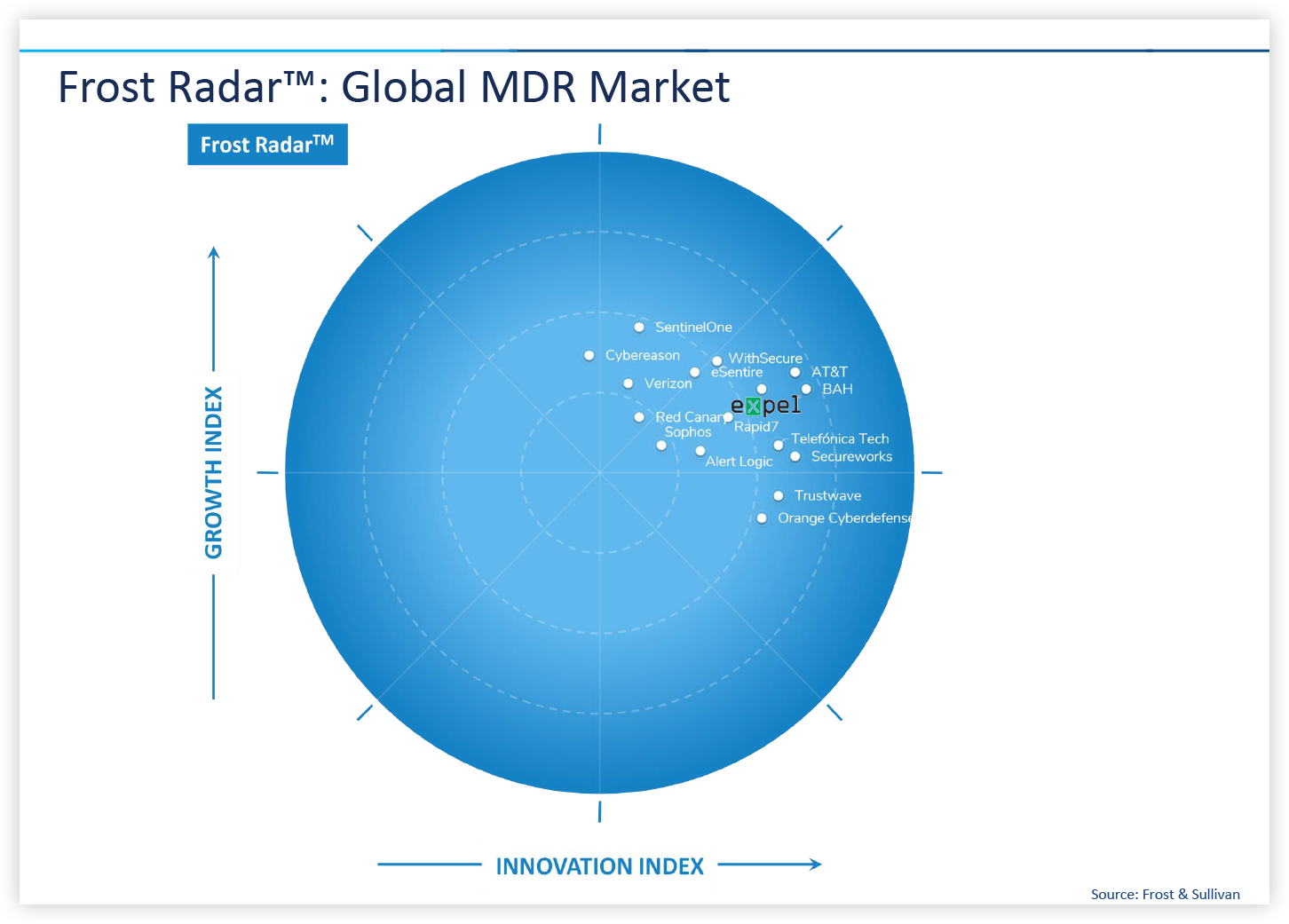 Expel also receives Frost & Sullivan 2022 Global MDR Enabling Technology Leader Award
The Frost & Sullivan 2022 Enabling Technology Leader award "recognizes the company that applies its technology in new ways to improve existing products and services and elevate the customer experience."
Frost & Sullivan analysts independently evaluated Expel using these criteria:
Technology Leverage
Commitment to innovation and creativity
Stage gate efficiency
Commercialization success
Application diversity
Customer Impact
Price/performance value
Customer purchase and ownership experience
Brand equity
If you're considering managed detection and response providers, read Frost & Sullivan's detailed vendor assessment resource to learn how Expel:
Fosters growth through innovation and creative thinking, through its transparency-focused Expel Workbench™
Offers technology that enhances analysts, unlocks their potential, and perfectly understands the careful balance and symbiotic relationship between automation technology and skilled professionals
Drives a commitment to research and innovation
The Expel Workbench has extensive visibility over the entire security stack to provide more information to analysts for their investigations. Expel extends its platform's reach and control over the cloud and SaaS applications through the use of API integrations with existing customer technology. Expel's MDR service can connect with a growing list of over 80 security tools, including endpoint, SIEM, network, cloud, and SaaS apps."

⎯2022 Enabling Technology Leader, Global Managed Detection and Response Industry Report, Frost & Sullivan