Expel Quarterly Threat Report Q3 2023
Q3 2023 cybersecurity trends, data, and recommendations from the Expel Security Operations Center (SOC)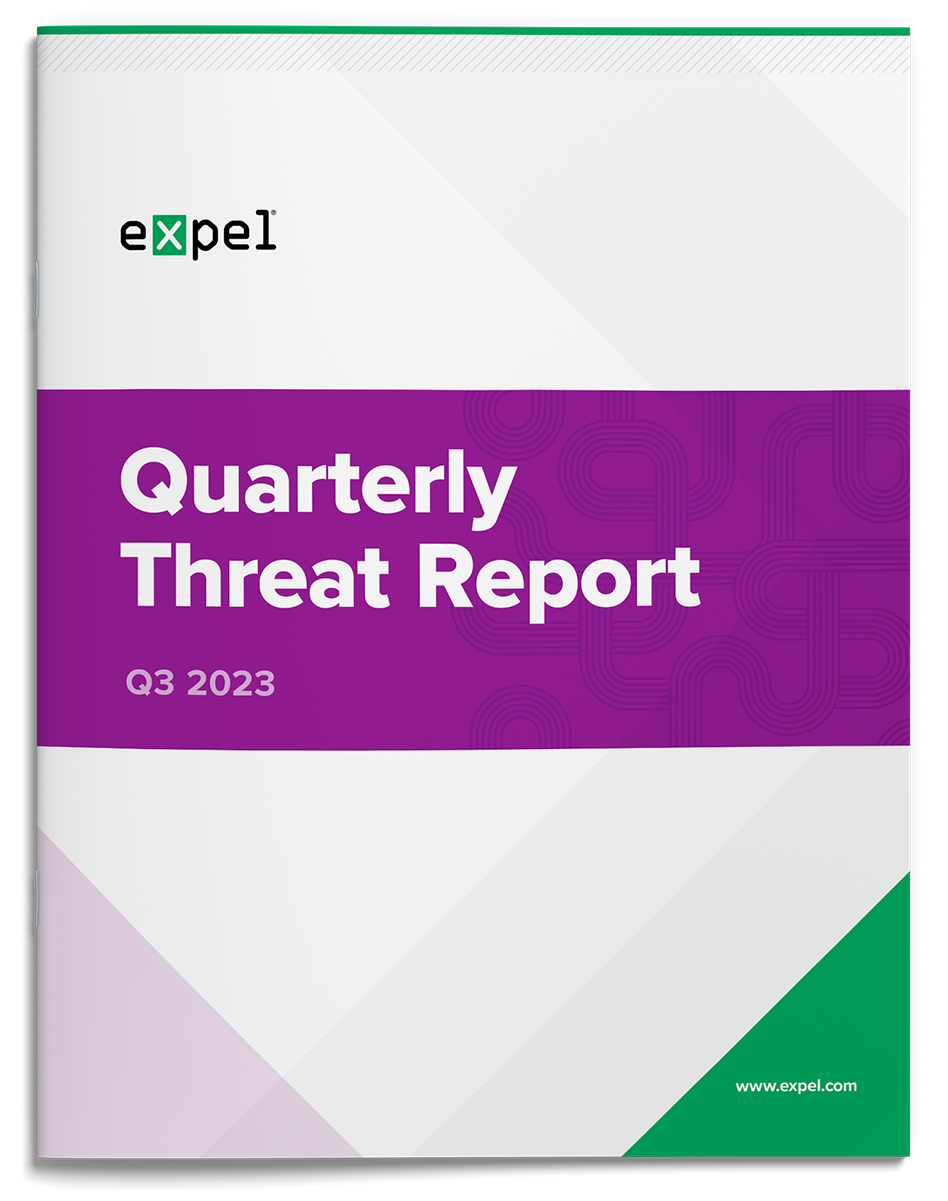 Fall is here, and so is our latest Expel Quarterly Threat Report (QTR). Our SOC team has analyzed and summarized its findings over the last quarter, so you can translate what happened into actionable insights to protect your org.
We'll also compare this quarter's incident investigation to our previous threat reports to compare findings, patterns, and advance our understanding of how bad actors are getting in.
The analysis in this report spans our entire customer base, which includes orgs of all sizes, in many industries, and with differing
security maturity levels.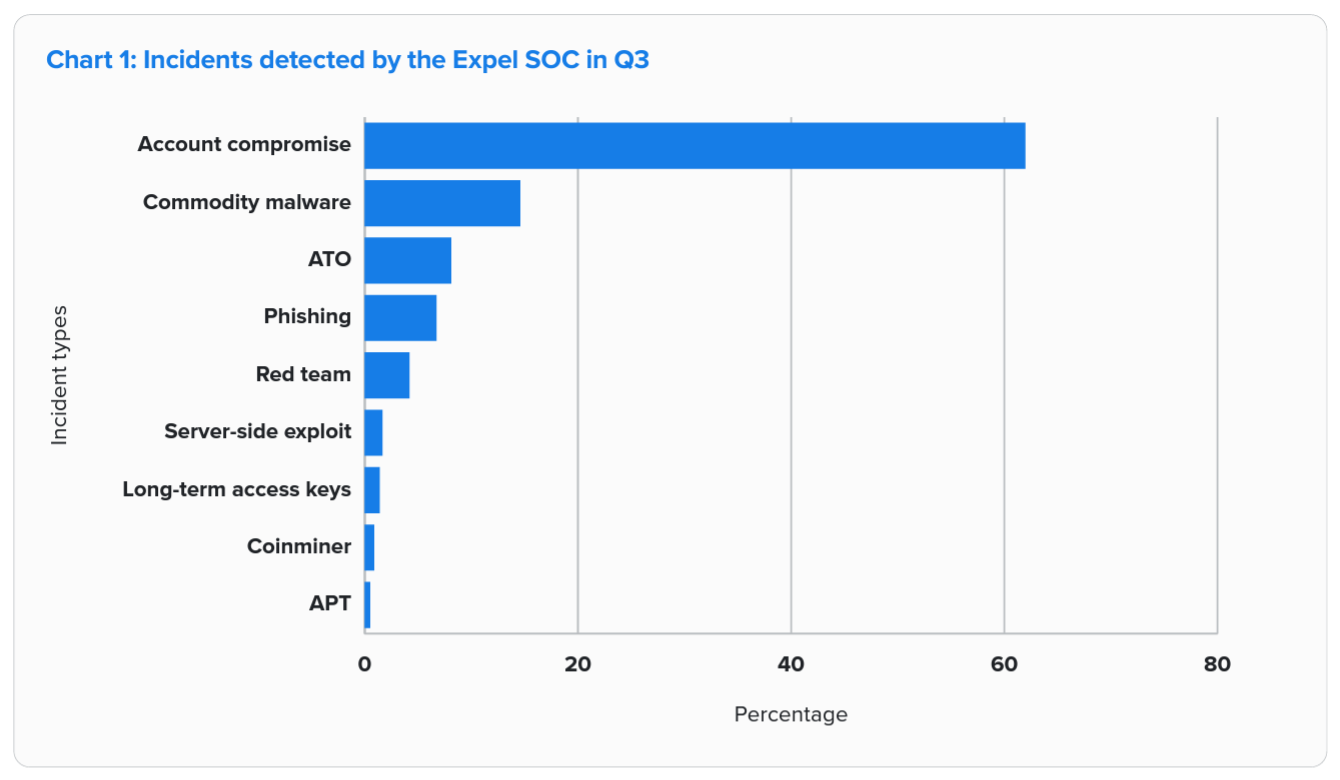 Expel Q3, 2023 Threat Report by the numbers
Download your copy of the Expel Q3 2023 Threat Report to dive into the cybersecurity events that kept our SOC busy last quarter, including:
71% of all incidents identified by our SOC were identity-based attacks, which increased seven percentage points from last quarter.
62% of all incidents were Microsoft 365 (M365) account compromise or account takeover (ATO), also up from last quarter.
A rise in QR code phishing, which poses a bigger risk to your org by moving users off their computer and onto their mobile device.
With a URL, we can look for workstations that connected to the malicious domain, but a QR code takes the activity off of the workstation and moves it to the user's mobile device. This makes it more difficult for security teams to monitor, thus opening users and the organization up to increased risk."
Curious about what you'll find in the full report?
Check out this brief overview with our very own Expel SOC analysts to catch the highlights, and then download the report for more details on what we saw this quarter, how we resolved it, and how you can learn from it.