IMPACT REPORT
Expel featured in Aite-Novarica Group's August 2021 Impact Report
Threat Hunting: An Active Cyber Defense Strategy for a Hostile Cyber World
What's inside this threat hunting focused report?
Here's a great tool for buyers considering hunting service providers. There are hundreds of threat hunting solutions available today – Aite-Novarica Group narrowed this list to only include those with a "direct (not licensed or white-labeled), demonstrated threat hunting market presence." This impact report features those 13 vendors within three categories: stand-alone products, MDR-based threat hunting services and threat hunting extensions to existing security solutions.
Download the report to learn:
How Expel Hunting stacks up: Discover why Expel stands out and goes beyond traditional threat hunting services.
What makes Expel Hunting worth it: Learn how Expel provides a hunting solution that uses both human expertise and advanced automation capabilities that ensure analytic rigor and detailed outputs.
Why proactive hunting matters and needs a permanent place in your security approach: Stay one step ahead with an in-depth hunting overview outlining the most important aspects of threat hunting today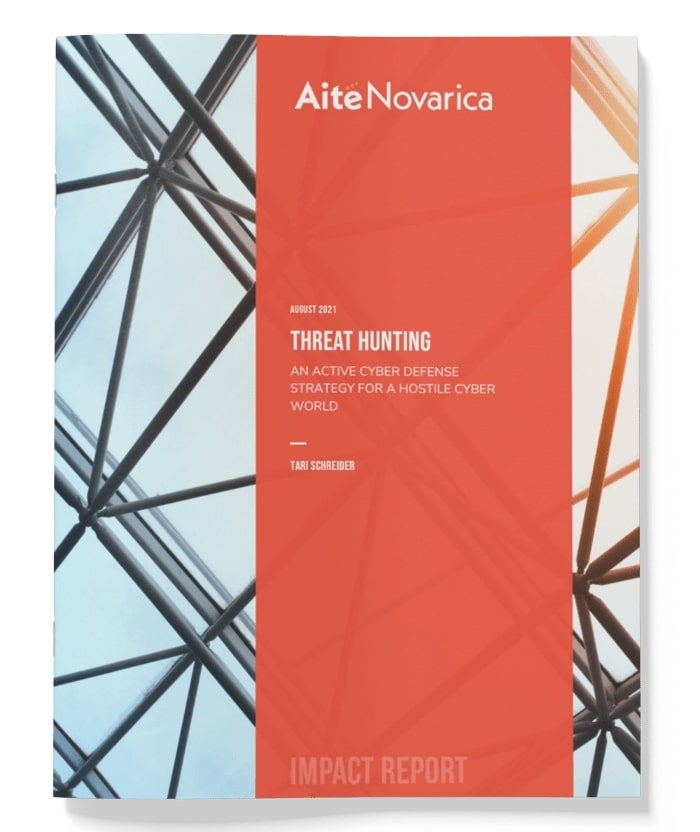 A closer look
Aite-Novarica Group highlighted several distinguishing Expel Hunting features and capabilities including …
Proactive, reactive and targeted hunts
MITRE ATT&CK Framework alignment
Highly experienced hunters
Automated workflows
A focus beyond threats
Insights outlining interesting activity
Hunts for newly identified IOCs
Detailed findings reports
Resilience recommendations
Remediation actions
For less than the cost of bringing a single threat hunter on staff, organizations can benefit from fully managed hunting services utilizing highly experienced hunters and an automated hunting platform. "

⎯Schreider, T. (2021) | Threat Hunting: An Active Cyber Defense Strategy for a Hostile Cyber World. Aite-Novarica Group.