CHECKLIST
Strategic security action: seven CISOs weigh in
Not just one or two. Seven CISOs offer tips for (not just) your first 100 days.
Get fresh perspectives on real challenges. Written by CISOs for CISOs.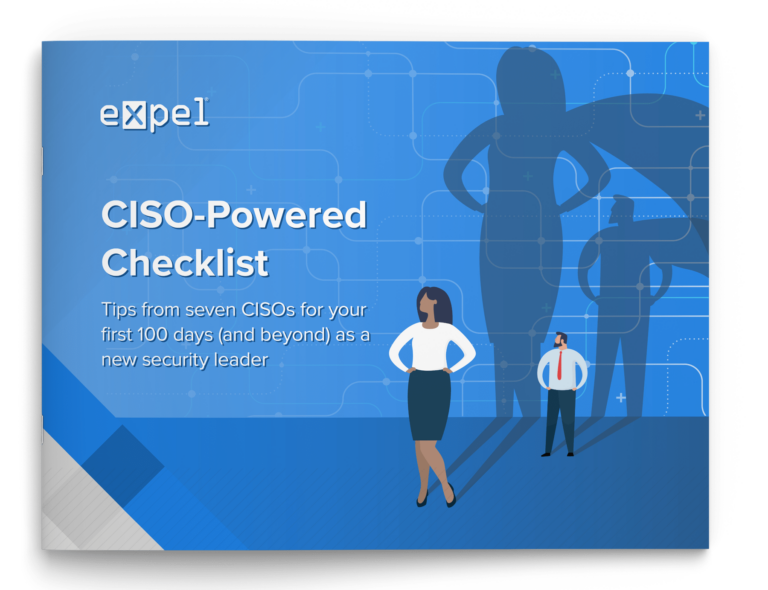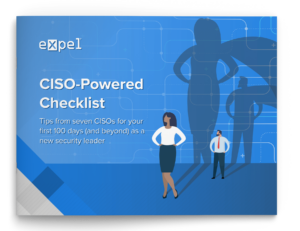 You just landed a CISO role.
Or maybe you've been in your role for some time, and are wondering, "What would another CISO do in this situation? What am I missing?" Ever wish you had another CISO "on speed dial"?
Fear not. We asked seven CISOs we work with about what they've learned, what they'd do, when, and why. The result: a resource chock full of "in the trenches perspectives" with some pretty epic details on steps you can take (now) to lay the groundwork, or shore up the strategy you have.
Download this (way more than a) checklist to learn:
What to do to get to know your biz, team and environment – fast.
How forming relationships with internal teams you might not think of can help you better assess risk, audit, processes, and procedures.
Where to find quick security-improvement wins
Why it might seem like nobody cares about security and what to do about it.
And more!
Get the CISO-Powered Checklist