Security that
makes sense.

™
Making it easy for you to detect,
understand, and fix issues fast.
Fast detection, with clear answers
When we spot critical attacks, we go from alert-to-triage in less than 3 minutes. And give you the answers you need, written in plain English.
Get full transparency
We provide you with the root cause, what occurred and how to protect against future attacker activity.
You choose your own security tech. We make it work harder.
We're constantly adding to this list, so if you have other tools that do similar things let's talk.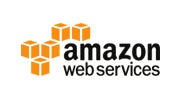 We'll help you break up with your provider
(or avoid that frustration in the first place)
Get the capabilities of a modern security operations center without the investment
See what your managed security services relationship could look like
Learn how our managed detection and response (MDR) service works with your team
How much does it cost to build a 24x7 SOC?
The phone rings. It's your boss. "How much is it going to cost us to take our SOC to 24x7?!" It sounds urgent. It turns out he's calling because…
Learn more >
MITRE ATT&CK in AWS: A defender's cheat sheet & mind map kit
With our new cheat sheet, you can quickly identify the paths an attacker might take – all mapped to ATT&CK tactics – once they've broken into your AWS environment.
Learn more >
Gartner Report: How to Prepare for Ransomware Attacks
Ransomware continues to pose significant risk to orgs and attacks continue to increase. Time to look beyond just the endpoints to help protect your org.
Learn more >