Hear unique stories. Get a fresh perspective.
Join us each month as we talk to security pros about their experiences and backgrounds.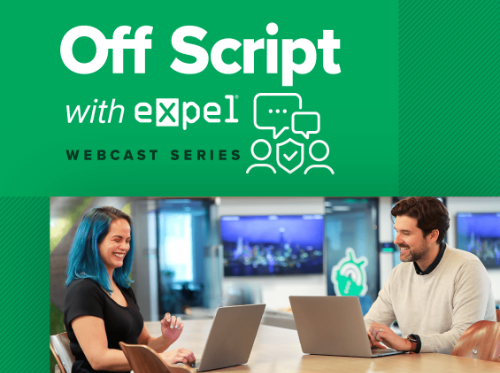 Off Script with Expel – a webcast* series featuring personal stories from security pros
Refreshing voices. Unique stories. Aha moments.
The truth is, everyone in security has a unique story to tell. Stories that inspire. That make you think. That energize you.
But all too often in cybersecurity we focus on the tech and lose sight of the people, so those stories never get shared. We're gonna shake that up.
Each month on Off Script your hosts, Tina and Jon, chat with a different security pro about how they got into their current role, who (and what) helped them along the way, lessons learned, and their professional challenges.
Fresh perspectives can throw light on how you think about your career, networking, and the security challenges you face.
Sound fun and different? Yeah, we're excited too.
*The format is this — but they are NOT a yawn.
Get to know your hosts, Tina and Jon, and hear the paths that brought them to today in Off Script Episode 0.
Your hosts: Who are these people, anyway?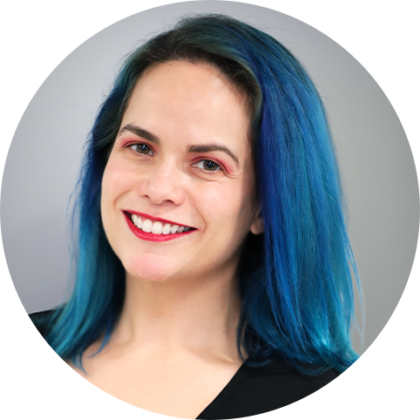 Tina Velez
Enterprise Field Solution Strategist at Expel
Tina handles all things technical presales. When she's not doing that, you may find her exploring new places, searching for the perfect chef's tasting menu, and moving heavy things from point A to point B.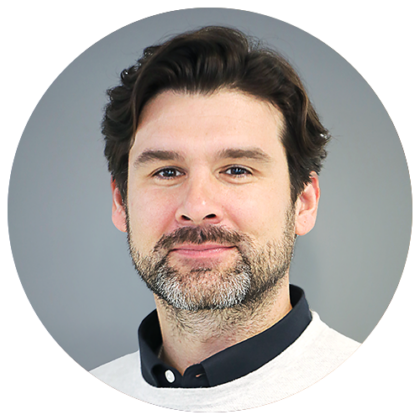 Jon Hencinski
VP, Security Operations at Expel
Jon is responsible for the day-to-day operations of Expel's security operations center (SOC) and detection and response engineering. Full-time Dad. Aspiring musician.