Important Updates! Faster onboarding, more transparency
Sep 12, 2022
---
Integration: Ping Identity through Exabeam
We are expanding our Access Management coverage by integrating with Ping Identity via Exabeam.
Phishing: streamlined button onboarding
Now customers can onboard a phishing reporting button (Expel's or a third-party button if the customer already has one deployed). This allows the forwarding of phishing emails to Expel through a guided experience within Workbench. The phishing button wizard allows for simple setup, allowing for faster onboarding of the phishing service.
Device health: side panel
We've upped our transparency. It's now easier to find and view device health or other device-specific data using the side panel. While on the Security Devices page, select "view details" from the dropdown menu and the side panel will appear.
The side panel contains device health information, including last data received, so you know your device is healthy even if it isn't generating a vendor or Expel alert. You can also edit and make updates to your device from the side panel, and even track changes to the device under the history tab.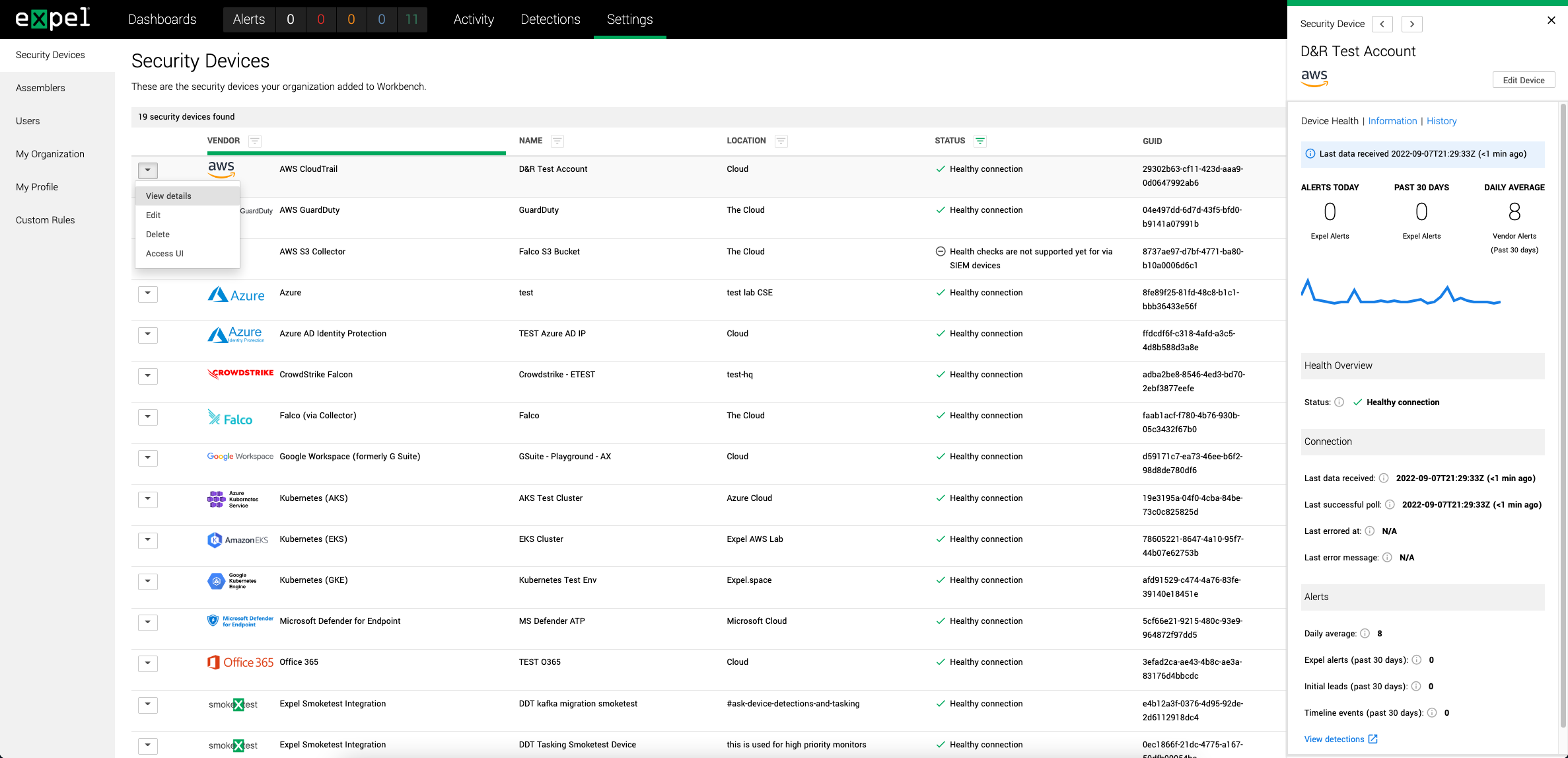 Hunting: enabling customers to choose monthly hunts with a new hunting menu
Hunting lets you get ahead of threats, particularly those you don't see coming, and it allows you to instantly respond when large-scale attacks occur (hello SolarWinds and Log4j). Knowing where to look (and what to look for) can be a real head-scratcher. Expel Hunting changes that.
The new monthly hunting menu simplifies the where and what for hunting. Know which hunt techniques you have available each month, based on your connected technologies, and those we consider your best options. See which hunt techniques show zero evidence of potential attacker activity and which can benefit from additional human analysis. Recommendations are based on your unique risks, available technology, past hunting activity with us, and the hunting leads we generate each month.