ANALYST REPORT
Gartner® Emerging Technologies and Trends Impact Radar: Security
What's inside this report?
Per Gartner®, "The goal of this Emerging Technologies and Trends Impact Radar research is to track some of the more impactful emerging technologies driving innovation in the security market."
Security technology. It's a key business enabler and can be a huge expense. To get the best value, you need to evaluate the latest technology and trends with an eye to the future of your unique business.
With this Gartner report, that analyzes emerging security technology and trends for 2022, you'll learn:
What technologies and trends are ready now
More about solutions that align to the evolution occurring in network security
The areas in the broad security market where hyper-automation is driving transformative change
How some MDR and MSSP providers are using hyper-automation efforts (like auto-remediation) to streamline labor-intensive or repeatable processes within security operations
Thanks for clicking submit. Your message is now being directed to a real person.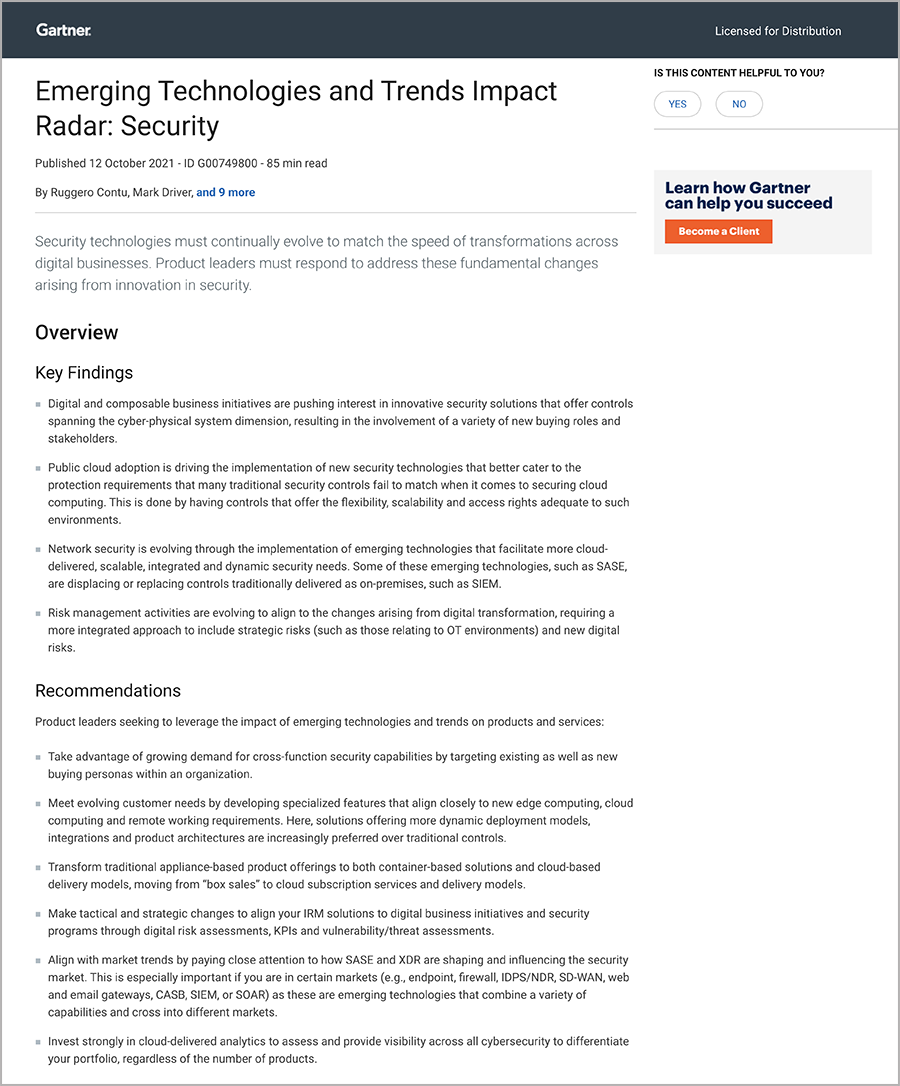 This report is a guide for buyers considering Managed Detection and Response (MDR) service providers. "Security technologies must continually evolve to match the speed of transformations across digital businesses. Product leaders must respond to address these fundamental changes arising from innovation in security."
Gartner, Emerging Technologies and Trends Impact Radar: Security, Ruggero Contu, Mark Driver, 12 October 2021
GARTNER is a registered trademark and service mark of Gartner, Inc. and/or its affiliates in the U.S. and internationally and is used herein with permission. All rights reserved.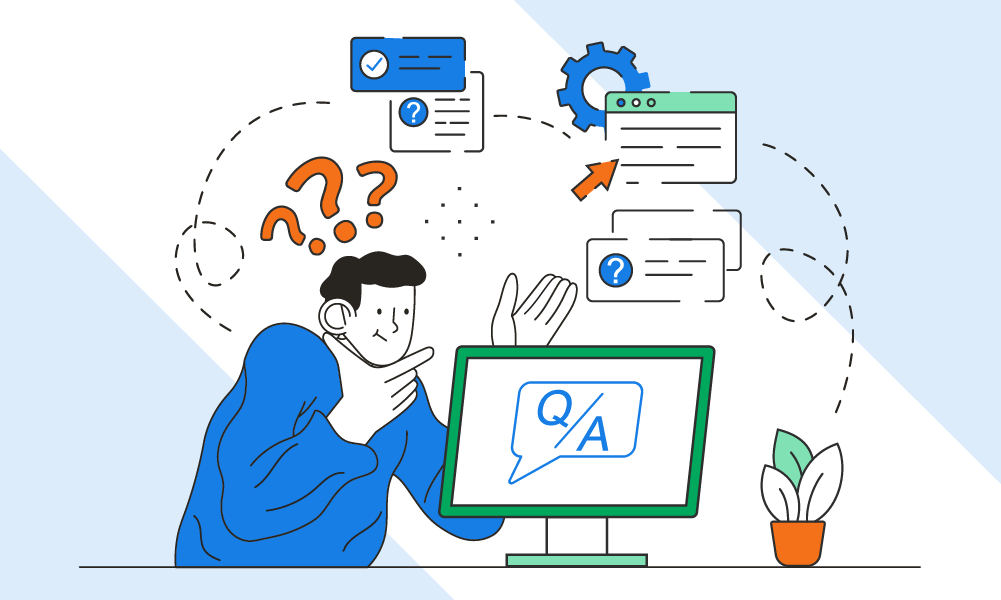 BLOG
In this post we'll share our responses to the top questions you should ask MDR providers to help you better understand how they'll integrate with your tech and start monitoring.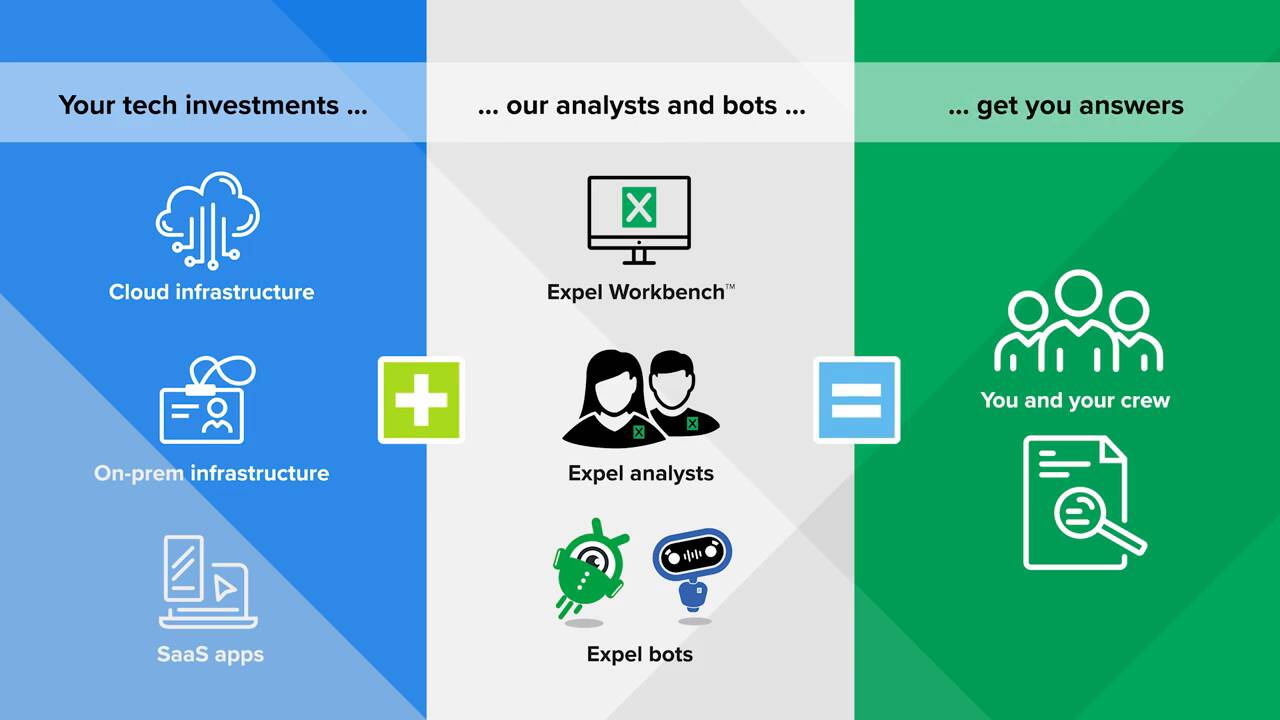 PAGE
Coverage from the cloud to your own network and endpoints. We improve your security fast (hours or days … not months). It'll be cheaper than DIY, the quality of our response is stellar (just ask our customers) median alert-to-fix timelines are shorter than the time it takes to deliver a pizza.
CUSTOMER STORY
Fintech company saves 40 hours a week, shrinks response time with Expel.